Cherish life, stay away from fake E liquid
Views: 197 Update date: May 14,2019
The e-cigarette market is currently in chaos. Various counterfeit and shoddy e-cigarette products are flooding the market, but e-cigarette users have difficulty distinguishing the authenticity of these products, especially
E liquid
. Besides packaging, we cannot get liquid from inside. To distinguish between true and false E liquid.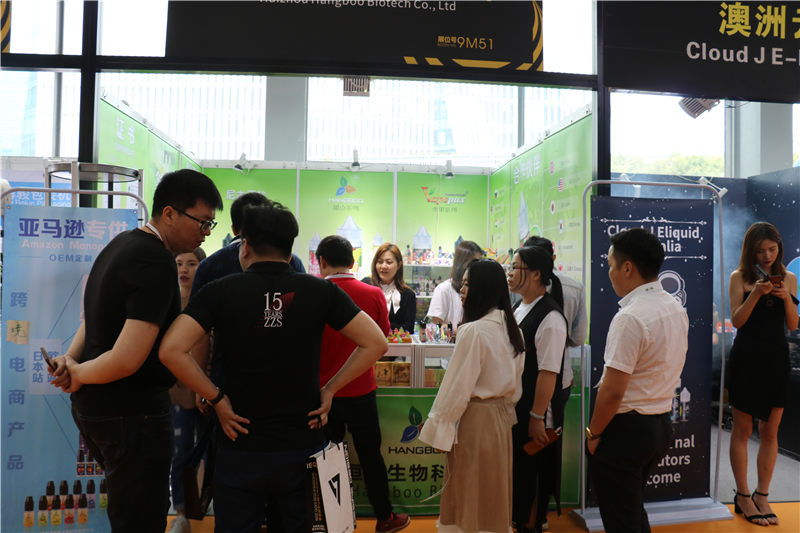 Manufacturers who can make fake E liquid are nothing more than wanting to get high profits. If you want to get such a high profit, don't worry about the cost. Packaging is the root of confusing users. This can't reduce costs, so fake

E liquid The manufacturer

will falsify from the raw materials of E liquid.

E liquid is mainly composed of PG, VG, and flavor. The introduction can be said to be very simple. You only need to buy these three ingredients, and you can say that it is E liquid.

Good E liquid has gone to the excellent formula, and the quality of the raw materials used must also be superior. Under the pressure of cost, fake E liquid is impossible to use high-quality raw materials, and even directly use industrial-grade raw materials.

Vegetable Glycerin (VG) is an oil that is commonly extracted from plants by all natural liquids, especially soy, coconut oil and palm oil. It is usually a clear color match and, in some cases, sweet and viscous. The main applications of vegetable glycerin are cosmetics, food production, and E liquid. Industrial grade glycerin can only be used in paints or other industrial applications because of heavy metals and impurities, which is harmful to the human body. Food-grade glycerin can be added to baked goods and beverages, and it is basically harmless to eat.

Propylene glycol (PG) is one of the three major components of E liquid. Propylene glycol is also used on tobacco, and it is also found in toothpaste. It is mainly used to dissolve the essence in E liquid. The propylene glycol has industrial grade and pharmaceutical grade (food grade). The purity of industrial grade is relatively low, and the harm used in human body is unknown.

Industrial flavors are mainly used in plastic rubber, chemical coatings and paint inks. Used to cover the smell and increase the fragrance to achieve the best selling point. Industrial flavor contains a certain amount of benzene, benzene is volatile and flammable. Inhalation of high concentration of benzene in a short period of time can cause subacute benzene poisoning, dizziness, insomnia, nausea, vomiting, etc., and aplastic anemia and acute leukemia.

Food flavor is short for food flavor and is a mixture that imparts aroma to food. There is absolutely no need for consumers to worry about excessive use of flavors and flavors, which can cause safety problems. Edible flavors are "imported products", and the more perennial consumption of edible flavors in developed countries, the higher the per capita consumption. The per capita consumption of food flavors and food flavors in China is far lower than that of the developed countries and regions of the United States, Japan, and Western Europe.

In addition to the raw materials, the production environment of the fake E liquid manufacturer is also worrying. The dust-free workshop is impossible. The E liquid produced by the regular E liquid manufacturer must be completed in the clean room. The nicotine content of the fake E liquid will also be uncertain. The use of this type of E liquid can easily cause excessive nicotine, leading to dizziness and nausea. Expired E liquid is also a source of fake E liquid, and its harmfulness can be imagined.

All kinds of species have health hazards, so stay away from counterfeit E liquid and cherish life.