Cannabis e-liquid, is the fault of VAPE?
Views: 385 Update date: Aug 30,2018
International Anti-Drug Day, a world event that has lasted for 31 years, is of great significance to all countries. The most direct point is that these days, it is necessary to crack down on drugs! Then let's talk about the relationship between e-liquid and drugs.
Vape is a tool used to quit smoking and replace smoking. What does it have to do with drugs? But I don't want some people to "play" very much. They believe that "the most dangerous place is the safest place", so on June 25th, the eve of the International Anti-Drug Day, they continued to pick up drugs.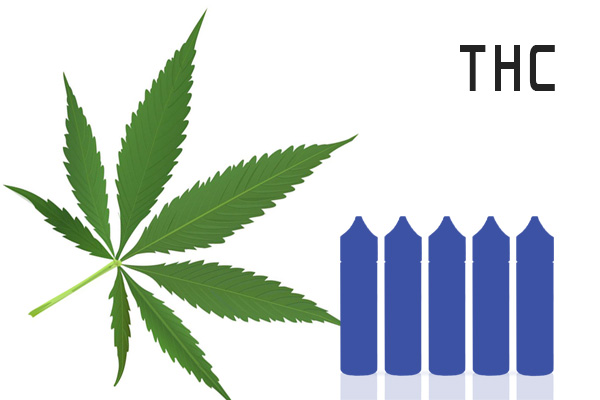 However, customs in China, especially during the critical period, are waiting to see some special new drugs. The so-called drugs found by the customs have been identified as marijuana e-liquid!
That's right, it's the kind of e-liquid that Vape uses. They also write men's skin care products when they declare. Although we are the manufacturer of e-liquid, we don't know our e-liquid and men's skin care products. what is the relationship!
Popular science: There are two main extraction chemical components in cannabis, namely CBD (cannabisphenol) and THC (tetrahydrocannabinol). CBD is mainly used in the medical field and is a non-addictive part of cannabis. Simply put It can refresh people's spirit and body. THC is the main addictive part of cannabis, which is exciting and pleasant, affecting people's hippocampus, frontal lobe, and cerebellum.
The smuggling drug found by the Customs this time is the e-liquid of high-purity THC extract. Customs anti-smuggling police said that "compared to traditional drugs, this e-liquid can be used with ordinary Vape, low threshold and high concealment. E-liquid contains high-purity cannabis extract, and cannabis is more addictive and Deceptive. Once you become addicted, it can lead to disordered function and lower cardiopulmonary function."
Even if our Vape is highly functional, e-liquid compatibility is excellent, and we can't do this. If we continue this way, Vape gives people the impression that it is a drug-using tool. This reminds me of Vape, who had a friend some time ago, who was thrown away by his father, because his father was afraid that this thing might become a tool for drug use.
In addition, in the past one or two years, IQOS Vape, which has been banned, has been seized throughout China, and Vape has been labeled as illegal. However, in China, the government has defined IQOS as a cigarette because it uses tobacco products. Tobacco is regulated in China, and its sales and production are within the government's management. This is already the first time that the IQOS case has been seized. Therefore, it is suggested that the reason why you should ban it when you report IQOS can also explain the avoidance of the central and other Vape products.
We think Vape is a regular and legal Vape. It is difficult to avoid using Vape to do illegal things, just as some people use cigarettes as a tool for drug use. So I personally think that marijuana e-liquid should not be the reason that affects the popularity of Vape. Just like someone kills people with a kitchen knife, then we don't need a kitchen knife? Cannabis e-liquid is not Vape's fault, but the fault of factories or people who make cannabis e-liquid.
"Hangboo is a leading e-liquid manufacturer and e-liquid supplier with factory locations in Guangdong Province, China. We provide Wholesale e-liquid and OEM e-liquid businesses worldwide."