Britain strengthens supervision of electronic cigarettes
Views: 643 Update date: Aug 24,2018
Because people are worried that e-cigarettes are as harmful as cigarettes, they are also concerned about how the government regulates e-cigarette brands in the UK, so members of Congress will investigate e-cigarettes.
The Science and Technology Committee studied e-cigarette as a smoking cessation tool to study its effectiveness and its impact on health. Nearly three million people in the UK now use e-cigarettes, four times more than in 2012.
However, the chairman of the committee, Norman Lamb, said that everyone's evaluation of e-cigarettes is mixed. E-cigarettes have been popular in the UK for more than a decade. Currently, the UK is one of the most popular e-cigarette countries in the world. Therefore, it has the most experience or experience in e-cigarette use in the UK.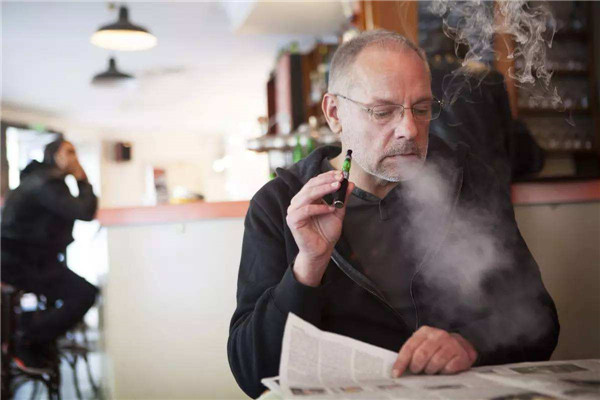 The first is that e-cigarettes are suspected in the role of smoking cessation, because smokers use e-cigarettes as a tool for smoking, but many of them are unsuccessful, so they believe that e-cigarettes can not play a role in quitting smoking. The data indicates that many smokers do use the electronic cigarette to stop smoking, but why it is not useful for many, according to some analysis: the smoking cessation effect of e-cigarettes must be the smoking period of constant smokers and the method of using electronic cigarettes to quit smoking, not Every smoker uses the same method of smoking cessation with electronic cigarettes, and should adjust according to his actual situation. Therefore, it is controversial in the effect of smoking cessation of electronic cigarettes.

Secondly, the health of e-cigarettes, although many data show that e-cigarettes are much less harmful than cigarettes, many users who use e-cigarettes say that after using e-cigarettes, they will have dry throat, uncomfortable, many problems, and networks. Some popular problems, such as: popcorn lung problems, e-cigarette explosion problems. So for many people, they think that e-cigarettes also have various problems.

Liberal Democrats said: "E-cigarettes are seen by some as valuable tools because they can reduce the number of people who smoke traditional cigarettes. But others believe that e-cigarettes can induce youth smoking. We want to learn about this growing industry against the UK. The cost of the national health care system and the impact of the UK public finances."

The news was released after the e-cigarette was first listed as a smoking cessation tool for the "October Quit" campaign. After e-cigarettes proved to be the most popular smoking cessation tool during the 2016 campaign, government-sponsored cessation campaigns began operating in October, and e-cigarettes have also changed in television commercials.

Despite this, e-cigarettes have not yet been included in the smoking cessation prescriptions by the UK National Health Service. The new draft guidelines of the National Institute of Health and Nursing also did not use e-cigarettes as a recommendation to help people quit smoking.

The National Institute of Health and Care believes that we should inform you that there is very little evidence to prove that e-cigarettes and cigarettes are less harmful in the long run, but they have the effect of quitting smoking, so at least the current e-cigarette can be used as a smoking cessation tool. Get promoted.




"We are serious about manufacturing E-liquid. We have wholesale and OEM/ODM Premium E-liquid products to customers in more than 50 countries around the world"