ZIPPO also produces electronic cigarettes
Views: 795 Update date: Mar 13,2019
Zippo is the world's most famous lighter manufacturer. The meticulous attention to product quality has created Zippo's myth in the lighter manufacturing industry. For many collectors, Zippo has surpassed the "ignition" attribute and become the carrier used to carry the memory of the times. Now, Zippo is also coming in to make e-cigarettes. The brand name is VAZO!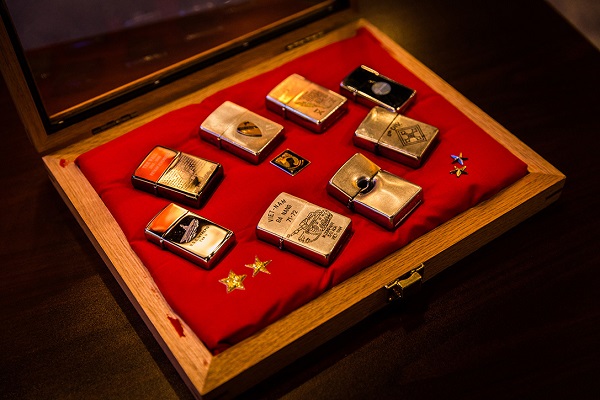 I thought it was a fake, I thought it was the cottage zippo playing the official scorpion to swindle and swindle. Some media have taken a special leave, and they rushed from Lujiazui to the background public account record address overnight. The Australian two-line China office found that it was the operator behind the zippo China market. The project manager, Smith, revealed that zippo has been in the Chinese e-cigarette market for five years and is ready to enter the market this year.

In addition, the VAZO trademark registration information was found and found to be the same company as ZIPPO!

On March 8th, I saw that the official website of the registered micro-signal deliberately published an article titled "To be irreplaceable in the e-cigarette market, you must make a difference." The passion of writing at the beginning of the article is poetic!

Zippo said that the concept of making a lighter should be brought to the electronic cigarette industry, and its electronic cigarette brand VAZO should be established. As an electronic cigarette brand approved and licensed by Zippo-China (China) Co., Ltd. in China, VAZO inherits the spirit of rooting its classic, long-lasting and trustworthy brand concept into its products, using Zippo's lighter. Features redefine e-cigarette products.

"If you want to be irreplaceable in the e-cigarette market, you must make a difference." The article said that VAZO has made more innovative changes to e-cigarettes in addition to strict requirements such as smoke oil, taste and appearance. To label e-cigarettes with "fashion", "collection" and "commemoration", so that e-cigarette can meet the diverse consumer demand of consumers in a wider range, and also bring value to consumers who love e-cigarettes. Display products that are personalized and meet the needs of use.

What is the product like this? At present, VAZO has not seen photos of the products, saying that it is to protect the rights and interests of consumers and avoid the "plagiarism" and "copying" caused by the early exposure of the products to disrupt consumers. VAZO electronic cigarettes will officially meet with you in April 2019.