Will e liquid ingredients be absorbed by the body?
Views: 315 Update date: Sep 21,2018
We know that e liquid is vaping into our lungs after being atomized, so it can't be absorbed like all other foods. So will the ingredients of e liquid be absorbed by the body? What harm does it have? Will the substance of e liquid remain in the lungs all the time? In order to answer this question, let's take a closer look at PG (propylene glycol), VG (vegetable glycerin), flavor, and nicotine.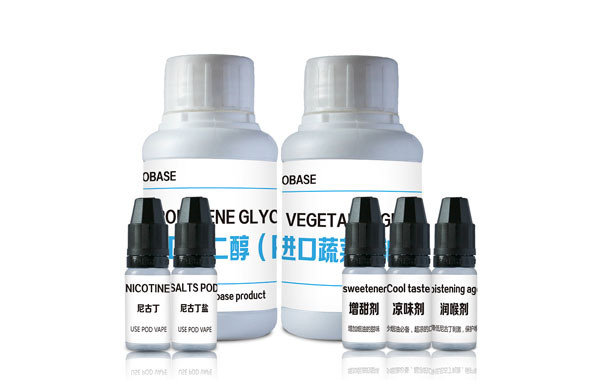 First: e liquid solvent, PG
PG is short for propylene glycol: it is a by-product of petroleum, colorless, odorless, sparse, and slightly viscous. PG is an important component of high-ohmic atomization because these smaller atomizing cores require a relatively thinner e liquid, which is why most of the disposable Vape and vape pens used high PG e liquid. . However, high-ohmic atomization in the modern sense has become more inclined to use a 50/50 ratio e liquid. In the PG&VG base fluid, PG is also known as a good perfume carrier, which is opposite to the latter VG. I am accustomed to refer to VG as "fogging", and PG can absorb more flavor in solution, which is why some high PG e liquids have stronger flavor and stronger flavor. Therefore, the author is accustomed to refer to the PG as "the scented person."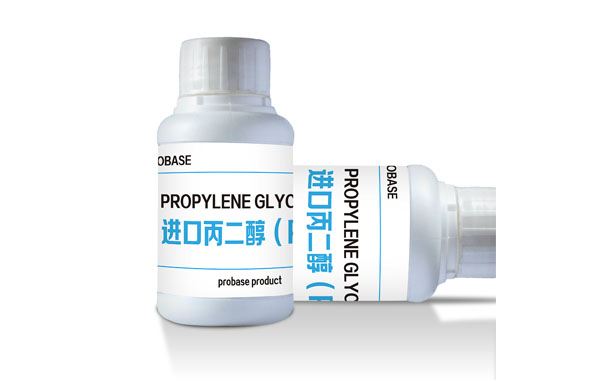 Side effects of PG Allergies: A small percentage of people are allergic to PG, and excessive exposure or ingestion may cause a rash or similar side effects. This is not common, but if you feel that you happen to have this symptom, then it is recommended that you turn to 100% pure VG e liquid, there are indeed suppliers in the market to provide this e liquid, although it is not like PG / VG A wide variety of e liquids are available. Symptoms: dry mouth, sore throat, thirst. Although the side effects of PG are small, some people may feel uncomfortable. It is recommended that when pumping the e liquid of the PG base fluid, especially for the novice in the first few weeks, make sure to drink more water than usual.
Second: e liquid smoke maker, VG
VG is also known as vegetable glycerin: vegetable glycerin is an oil that is commonly extracted from plants by all natural liquids, especially soy, coconut oil and palm oil. It is usually a clear color match and, in some cases, sweet and viscous. The main applications of vegetable glycerin are cosmetics, food production, and e liquid. VG is widely regarded as one of the most harmless substances on the planet. It is extremely toxic in ingestion and has a very low probability of being allergic to the skin or eyes. A 2008 study found that VG intake in the "steam state" may have some minor adverse reactions, but more players are increasingly enjoying the various types of steam experience brought by high VG. (except for one-time simulated smoke or some original high-ohmic equipment)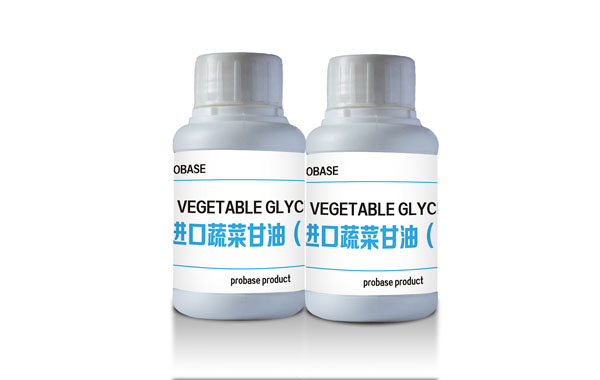 Side effects of VG: Allergies: People who are allergic to VG are extremely rare. If someone is allergic to palm or coconut oil, it needs to be taken care of, but this is extremely rare. Symptoms: In general, high VG e liquid intake can cause dry mouth and thirst. Players need to drink a lot of water when pumping high VG e liquid and should rest properly when they feel uncomfortable.
Third, the necessities of smokers, nicotine.
Nicotine or nicotine salt: Nicotine is a key substance in cigarette addiction, so e-liquid used as a smoking cessation or experience will also add appropriate nicotine to meet the needs of smokers for nicotine, but nicotine is actually a highly toxic substance. The reason why vaping cigarettes are not poisoned is because its content is not very high, so the content of nicotine must be paid attention to when making vape smoke oil, and it should not exceed the safety warning line.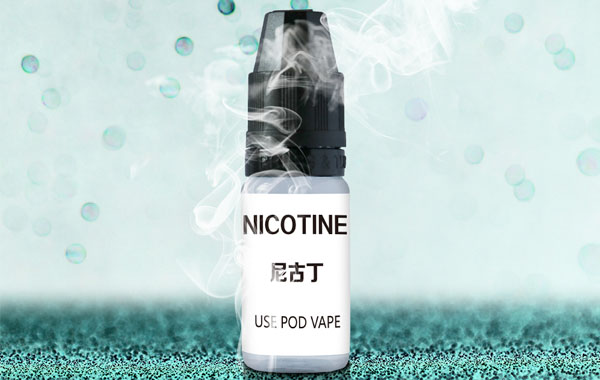 Nicotine Hazards: Nicotine is widely considered to be a very dangerous toxic substance, and the components of nicotine are quickly absorbed after vaping and then reach the brain. But there is also evidence that the toxicity of nicotine has been overstated in the past few years. For many years, the adult lethal dose of nicotine was set at 30-60 mg, but a recent study in 2013 adjusted the lethal dose to 500-1000 mg. This figure is much larger than the nicotine content in e liquid. Still, nicotine is still a toxic substance, so I recommend that you make sure that everything that contains nicotine is kept away from children and pets. Symptoms: nausea, dizziness. Excessive intake of nicotine can cause nausea or dizziness. Similar to when people overdose caffeine or alcohol, the Premium solution is to stop eating and wait for this feeling of nausea or dizziness to subside. Side effects: In addition to addiction, nicotine has some other side effects. Such as can cause heart rate to increase, heart rate increase, blood pressure and so on. At the same time, women during pregnancy and lactation are also not recommended for nicotine intake.
But for vape, vaper doesn't have to worry too much, because the body reaction of excessive intake of nicotine will be obvious, when the human brain will initiate physiological self-protection to prevent your continued intake. Therefore, the symptoms of nicotine in e liquid are unlikely to exceed the range of mild nausea and dizziness in the human body.
Fourth: the source of the taste, the essence.
E liquid flavor: The e liquid taste is varied because of the variety of flavors. Fragrance extraction is a complex and expensive process. A very small number of e liquid manufacturers will extract their own flavors, most of which are purchased from some professional fragrance suppliers. Most of these suppliers were originally primarily used for food, but smart vape players quickly realized that using these flavors on vape would lead to a richer, more delicious vape experience. There are countless flavors, from apples to strawberries to coffee, tea and even meat.
E liquid manufacturers use these fragrances and different ratios of PG/VG base fluids and different nicotine levels to formulate a wide variety of e liquids on the market. What do you want to know about flavors?
Almost all flavors are manually extracted from the laboratory. Of course, we can also buy natural essential oils but they are usually very expensive. Most artificial flavors have the same effect as natural flavors, but their safety is different, and it is more natural for our body to be healthier. As for the synthetic flavor, it can't be generalized, but the e liquid manufacturer must choose the food grade or medical grade, so vaper can rest assured vaping.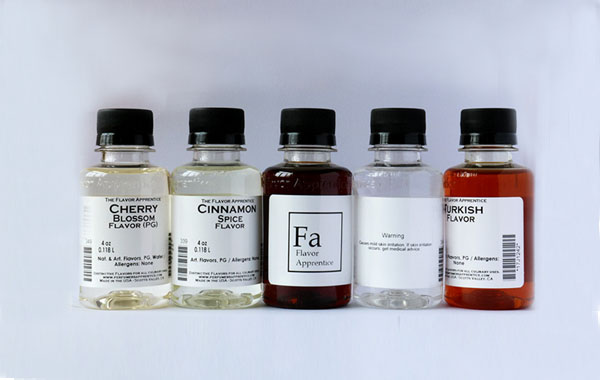 The lungs of the human body are not an organ that absorbs foreign matter at all. Its main function is molecular-level gas exchange. However, nicotine in the smoke oil can be absorbed through the entire respiratory mucosa because the respiratory tract is covered with fine capillaries and the mucosa is thin. (Nicotine can even be absorbed by the human epidermis), foreign objects (air composition, dust, and smoke, etc.) In addition to the true molecular level of gaseous substances can be successfully filtered through the respiratory system, there will also be traces of dust belonging to the fish, but The human body has an invasive protection function. It is a sudden intrusion into the foreign body that you will be warned. The intricate network structure of the alveoli is that the solid matter of these leaking nets will remain inside, and these solid substances are mainly from the air.

The "smoke" produced by smoke oil is actually fog (small water beads). Unlike conventional cigarette smoke (particulate matter), these "water droplets" particles are much larger than the smoke particles of cigarettes, so most of them are in your nose. The upper respiratory tract and so on were intercepted. As for the feeling that you can feel the "into the lungs", it is mainly because the fragrance (the gaseous molecular level) in the smoke oil has entered the illusion that gives you. Of course, there will still be a small amount of fog entering the lungs, but the two components of VG/PG are very little to the human body, and you won't feel ashamed of cigarettes (particulate matter). Where did you finally go?

Most of you are spit out of the smoke ring, and other intercepted or tiny amounts of it will slowly drain out with the "rejection" function of the respiratory system, such as sputum, sneezing, runny nose, and There is going inside, from the pharynx into your stomach (do you feel that after a long time after pumping vape, it will occasionally be a bit reminiscent?

At present, I have not seen the absorption of e liquid and the pharmacological and pathological studies of VG/PG on the lungs. I have never seen the professional institution to do it and give a quantitative result. But in principle, the body has absorbed the ingredients of e liquid.

Because the human body absorbs the components of e liquid, the quality and safety of e liquid should be taken seriously. Of course, e liquid also includes other additives, and their safety also determines the safety of e liquid. Safe e liquid cannot rely solely on the conscience of e liquid manufacturers, but requires the integrity of laws and regulations and the implementation of regulatory authorities.

The raw materials used by the e-liquids produced by the Hangboo e liquid manufacturer are all in the edible or medical grade, so please feel free to use them.