Why is the e-liquid label in English?
Views: 48 Update date: Aug 07,2020
When we buy e-liquid, we will find that e-liquid is basically labeled in English. Why is this? There are historical and other reasons for this, let's talk about it below.
The e-cigarette was invented in China. More than 80% of the world's e-liquid and e-cigarette manufacturers are in China, but e-cigarette did not rise in China. From the e-cigarette's launch in 2003 to 2010, e- Cigarette has always been tepid in China. Although e-cigarette is not popular in China, it has gradually emerged in many countries abroad.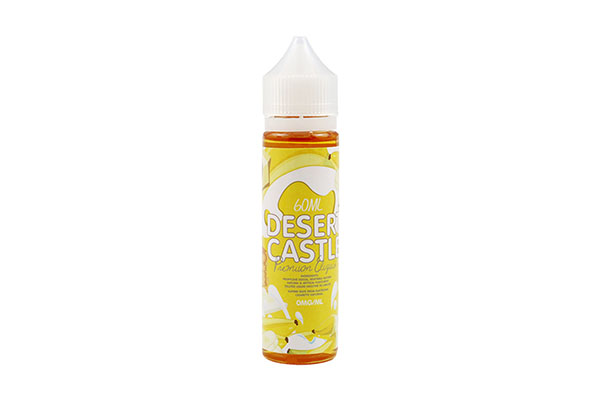 After 2010, the e-cigarette culture that has gradually matured abroad began to spread to China, and the e-cigarette culture circle has gradually formed in China. Since e-cigarette emerged in some foreign English-speaking countries, such as the United Kingdom and the United States, e-liquid brands developed based on these national languages have formed in the e-cigarette market. At this time, China, which has just accepted e-cigarette But I can't produce a decent e-liquid brand, so it's normal that foreign brands are sold on the market.

After foreign e-liquid brands became popular in China, foreign e-liquid brands have gradually gained popularity. In addition, foreign e-liquid can obtain better profits. e-liquid sellers will also strongly respect foreign e-liquid brands and depreciate them. For domestic e-liquid brands, old customers may be accustomed to the taste of foreign e-liquid brands, but new customers are more likely to believe the seller. The consequence of this is that if domestic brands print the e-liquid bottle label in Chinese, they cannot sell it at all.

Perhaps you would say that even if the domestic e-liquid is printed in English, it is not a foreign brand. In fact, it is not. When the e-liquid manufacturer prints the e-liquid label in English and delivers the e-liquid to the seller, can he Selling domestic e-liquid as a foreign brand depends on the seller's ability. Of course, in order to do it more thoroughly, many domestic brands will turn e-liquid into export for domestic sales. Such e-liquid has better sales and profitability. Also higher.

In recent years, the English labeling of e-liquid has begun to attract the attention of relevant departments. The industrial and commercial departments in many places have investigated and dealt with the problem of e-liquid sold in e-cigarette stores without Chinese label, and these products have been required to be removed from the shelves. Stop selling. For imported e-liquid, the industry and commerce department also requires the owner of the physical store to provide all e-liquid customs declarations, certificates of conformity, and purchase source information.

In order to pursue a better taste, regular e-liquid manufacturers' PG and VG will use imported major brands. The major flavor manufacturers have their own advantageous flavors, so every e-cigarette oil manufacturer will buy from multiple flavor manufacturers. Buying suitable flavors is why it is so difficult to counterfeit an e-liquid. Even if you give you the formula, it is difficult for you to get the same flavor without knowing the specific supplier.

Here I advise everyone, don't be superstitious about imported e-liquid, e-liquid contains nicotine. It is very difficult to import this kind of liquid. It is very easy to buy fake e-liquid if you buy imported e-liquid. In this way, the gain is not worth the loss Up.

Improving the problem of e-liquid English labeling is a mature performance of the e-liquid market, but it cannot change the chaos of counterfeit e-liquid sales, so everyone should keep their eyes open when buying e-liquid.