Why did Vaping Vape feel uncomfortable?
Views: 273 Update date: Oct 29,2018
Many friends who want to quit smoking know about products like Vape, but most of them are in the wait-and-see stage, because they are most concerned about "Vape and cigarette similarity" and "Vape is healthy."
Although Vape has evolved from the original "smoke-making device" to a brand-new "Vape", the majority of people who want to use Vape will still have Vape in all aspects because the product itself has a certain "smoke for smoke" effect. Compare with cigarettes.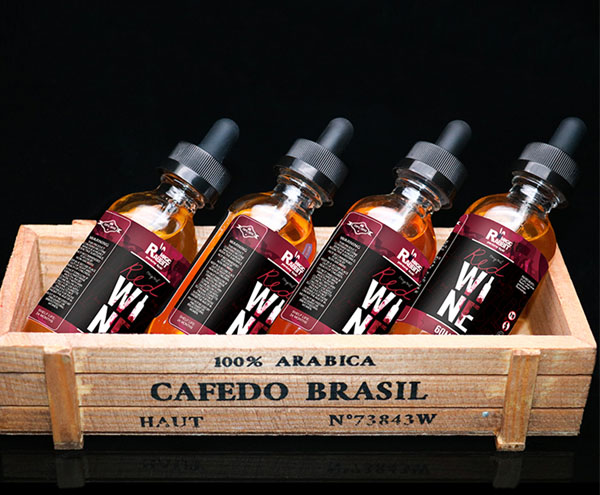 Cigarettes rely on the combustion of tobacco to produce smoke, while Vape forms a mist by heating E-liquid. There is a difference between the two in terms of "smoke", and although E-liquid contains nicotine, it does not contain health. The most damaging tar, carbon monoxide and other substances, from the smoke form and the composition of smoke, cigarettes and Vape are very different, so Vape can not be exactly the same taste as cigarettes, can only infinitely approach and simulate the overall smoking. feel".

Many people are skeptical about Vape. In addition to the nicotine content of cigarettes, they also pay special attention to their physical condition. This is a good thing. To quit smoking and replace the cigarette itself is responsible for their own health. However, the user does not need to be too nervous. Once the body is uncomfortable, it first associates with Vape.

Due to the different forms of smoke and different compositions, Vape not only has the same taste and feel as cigarettes, but also requires a certain adaptation process. In the correct mode of use, because the VG component of E-liquid has a high hygroscopicity, it will be accompanied by dry mouth and other phenomena. Users should pay attention to replenish a large amount of water in time, otherwise it will cause a fire after the lack of water. Series of questions.

In addition, newcomers also have some common conditions, such as cough, dizziness, and stomach upset. This represents an excessive intake of nicotine. The solution is to use a low concentration of E-liquid or to reduce the frequency of use, that is, to use E-liquid without nicotine content or less Vaping. Before I used Vape, I also experienced the same situation as everyone when I first started using Vape, such as dry mouth and oral fire.

Since Vape does not contain tar, continuous use does not cause discomfort like cigarettes, and the content of nicotine is not high. After experiencing the "excessive" use of Vape, the performance is dizziness, stomach pain, typical symptoms of excessive intake of nicotine, improved after the second day of use, and the symptoms are eliminated after proper control of the frequency of use. So I suggest that you should use Vape reasonably and don't abuse it. If you have severe allergies such as allergies, you should seek medical attention as soon as possible to find out the reasons to avoid delay in treatment.