Which Vape is good for quitting smoking?
Views: 304 Update date: Sep 03,2018
Can Vape really quit smoking? Which Vape is good for quitting smoking? This may be the voice of many smokers who want to quit smoking. Can Vape really quit smoking? The answer is yes, but not everyone who quits with Vape is successful, or that everyone uses Vape to quit smoking.
Because there are many factors, such as the age of your smoking, your control, the way you use Vape to quit, the Vape equipment you choose, the e-liquid you choose, etc., will affect your smoking cessation. This article focuses on Vape equipment and Vape's choices to make your smoking cessation better.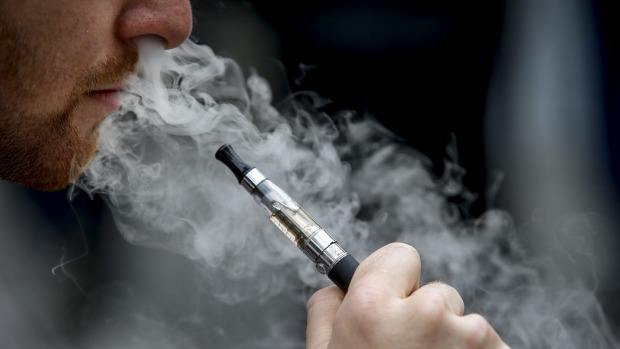 First we need to understand the difference between Vape and cigarettes:
1. Different raw materials.
Vape: Vape is a microelectronics technology product with e-liquid in chips, lithium batteries and atomizers. Although some molds simulate the taste of smoke, they are a non-combustible smoke substitute.
Cigarettes: The raw material for real cigarettes is tobacco, a widely grown herb. Can be used to make cigarettes, dry smoke, pipe tobacco, cigars, etc.
2, the principle of combustion is different.
The principle of Vape producing smoke is through the atomization of e-liquid, which is different from the principle that traditional tobacco is burned. The temperature of the combustion is exceeded, and the atomization temperature of Vape is more than 100 degrees. At such high temperatures, traditional cigarettes produce a wide variety of decomposed substances, up to more than 4,000 species, while the material composition of Vapee-liquid is composed of glycerin, water, plant extracts and other components, which will reduce the harm to the human body.
Then let's take a look at what they have in common:
Whether it is a cigarette or Vape, the only purpose of smoking is to take in the nicotine. When nicotine enters the body, it takes only about 7 seconds to get into the brain. The half-life of nicotine is about 2 hours.
However, nicotine is not really a cancer-causing murderer. Experts believe that the main cause of cigarettes is carbon monoxide and tar.
Vape quit smoking needs to pay attention to the following three points, Vape should be cautious:
1, Vape host.

The Vape host should select those hosts with security protection chips instead of mechanically tuned hosts, which may cause safety hazards such as host explosion and excessive temperature. At the same time, if the economy permits, you can choose some smarter hosts, such as the number of times you can control the smoking, so that you can quit smoking more easily.

2, choose a regular lithium battery.

Vape has higher requirements on batteries. Therefore, we should pay attention to the selection of lithium batteries. Lithium batteries should have detailed data labels instead of products with unclear sources. Otherwise, it will also pose a safety hazard.

3. Choose the right e-liquid.

The ingredients of e-liquid are simple and consist mainly of vegetable glycerin, propylene glycol, nicotine, essence and distilled water. Regular e-liquid manufacturers will modulate e-liquid in strict accordance with the formula, and the factory will also undergo strict health review standards. Unclear sources and counterfeit products can abuse chemicals and endanger consumers' health. At the same time, in order to stop smoking, we must pay attention to the content of nicotine. You only have to study the content of it to help you quit smoking, and it can really play a role in quitting smoking. As for the content of nicotine, please refer to my previous publication. The article, or the next article on "How to use Vape to quit smoking."