Where to buy e-liquid is more assured
Views: 585 Update date: Aug 22,2018
When newcomers are just getting started, they will have a headache. They don't know where to buy genuine e-liquid, or they don't know the true and false e-liquid. They often hear friends chat: the e-liquid of a certain store is fake. of. Because the taste is wrong. But ask him why the taste is wrong? I don't quite understand it. Some friends are depressed and don't know which store's e-liquid is genuine. Very painful, here I share some of my e-liquid purchase experience, I hope everyone can buy the assured e-liquid.
First we need to know what is genuine e-liquid and what is simulated e-liquid.
As a newcomer to e cig, you must know what is genuine e-liquid, what is simulated e-liquid, or you can't tell the authenticity of the e-liquid you purchased. Genuine e-liquid and simulated e-liquid should belong to two different e-liquids. The simulated e-liquid is the taste of the model-selling brand e-liquid, and the approximation is generally above 80%.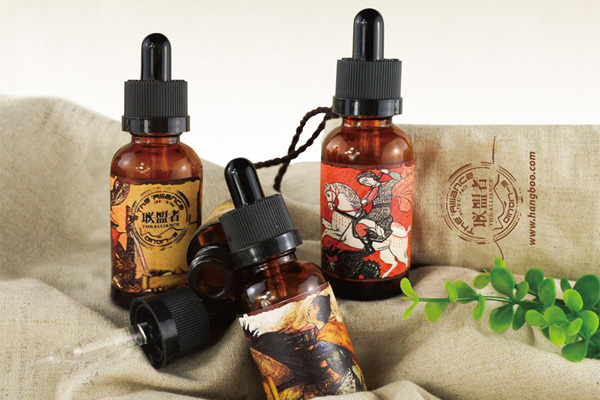 Simulated e-liquids are also not fully categorized as counterfeit e-liquids, as some simulated e-liquids have been shown to be emulated and cheaper, and are designed to be user-friendly for those who have difficulty purchasing genuine e-liquids. But if you don't indicate that it is a simulated oil, then you are buying a pure counterfeit e-liquid. This e-liquid is not guaranteed in quality. Since it is a fake, it is naturally on raw materials. It will also be counterfeit. It is not like the above-mentioned anti-e-liquid, because the above-mentioned anti-e-liquid is even better than the original one, and the raw materials used are generally not too bad. So we can buy a labeled em-liquid with a mark, but we can't buy a fake e-liquid.
Second, what channel do we use to buy e-liquid?
Many people believe that a penny is worth the price, but this is not necessarily the case in the e-liquid industry. Its value, you can't estimate, only the true value of the e-liquid manufacturer. So when buying e-liquid, you can't just look at the price. Some cheap e-liquids are also very good, but its sales strategy and raw materials are different.
Buy online: We shop online, many times because it's cheaper. But there is a major flaw in online shopping, that is, you can't detect your goods in person before buying, so you will often buy some products that you are not satisfied with. The biggest reaction is in the clothing industry, and their return rate is up to 30. %the above. For e-liquid, you can't try it before you receive your e cige-liquid, and you can't even see its packaging. So I think the confidence index for buying e-liquid through the Internet is three stars.
Buying through physical stores: The business of old customers who are generally made by physical stores, and the profits are high, so generally they do not sell counterfeit products. Therefore, when we buy e-liquid in a physical store, we mainly taste its taste. It feels good and can be purchased at a reasonable price. Compared with the advantage of shopping online, it is able to taste the taste in person, but the disadvantage is that the price will be higher. some. So the recommendation index here is also three stars.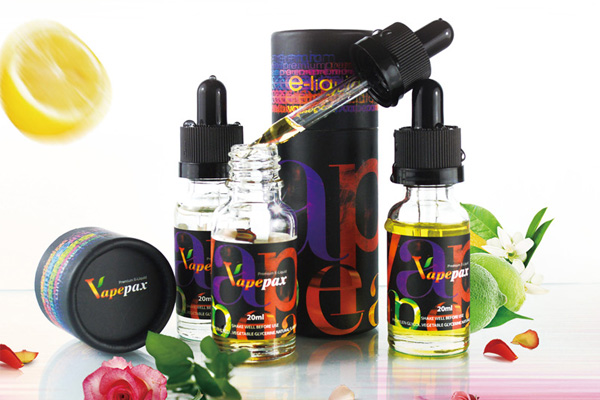 Buying at the show: Buying e-liquid at e cig is my sin. It has many advantages.

First, before you buy, you can receive a lot of free e-liquid, or participate in their activities to get e-liquid, these are free, how can you not like it?

Second, an unlimited number of trials of e-liquid, exhibiting e-liquid manufacturers are willing to taste their e-liquid in order to promote their new products and collect user experience. So you try it out, you don't have to worry about buying it, ask if you can give it first. If you can't, just remember it.

Third, low-priced goods, on the last day of the e cig exhibition, those exhibitors will process their products through the goods, so you will find the e-liquid you wrote down in the afternoon of this day. You can buy it, if your eloquence is good enough, you will get a surprise price.

Fourth, the taste is updated. In order to participate in the exhibition, e-liquid manufacturers will focus on launching their new products, so you will taste the new products brought by various manufacturers at the exhibition. Can you be unhappy?

Fifth, the quality is guaranteed. Participation in the exhibition is an important channel for e-liquid manufacturers to contact with customers. Therefore, e-liquid manufacturers will not introduce products of poor quality at the show. Instead, in order to attract customers, the raw materials they use will be better.

I think the recommended index for buying e-liquid through e cig is five stars. A one-time exhibition purchase is enough for your use of one year. Where can I buy a safe electronic cigarette oil? I definitely recommend it to the show.