Home
>
News
> What's the difference between heating non smoked cigarettes and electronic cigarettes?
What's the difference between heating non smoked cigarettes and electronic cigarettes?
Views: 328 Update date: Aug 31,2018
In the past two years, a wave of "e-cigarette craze" led by IQOS has been started in China. The real name of "e-cigarette" in the quotation marks is "heating non-burning tobacco", which belongs to a new category of tobacco. According to Baidu Encyclopedia, new tobacco products are relatively traditional tobacco products, refers to contain tobacco or can produce smoke, taste, can bring people the pleasure of smoking, meet the physiological needs, but does not belong to such as cigarettes, self-cigarettes, pipe cigarettes, water cigars, cigars, small cigars, chewing cigarettes, snuff and tobacco with mouth Other types of tobacco products. It is generally believed that there are mainly electronic cigarettes and low-temperature cigarettes, that is, heating and non burning tobacco products.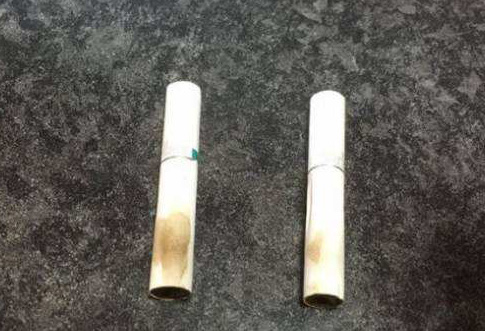 Some consumers will call IQOS products electronic cigarettes, is actually biased, heating non-burning tobacco although the battery works, but because heating is still tobacco, so it can not be regarded as a strict sense of electronic cigarettes. E-liquid electronic cigarettes do not contain tobacco, but nicotine-based e-liquids still have to be classified into tobacco ranges, so heating non-burning tobacco and e-cigarettes is a new type of tobacco coexisting side by side.

Where does tobacco come from without heat?

The continuous innovation of tobacco technology and the growing demand for health in the tobacco industry have prompted major tobacco giants around the world to explore new types of tobacco products. Since 1988, these giants have launched premier, eclipse and other brands of tobacco from carbon heating, electric heating and other forms of heating without combustion. The composition is complex, and the reduction of taste can not satisfy consumers. It was not until 2015 that the international tobacco giant Philip Moore produced the first generation of IQOS.

What is the difference between an electronic cigarette and an electronic cigarette?

IQOS undoubtedly triggered a revolution in heating non-burning tobacco, and this wave also triggered the Chinese market, it is known that IQOS and other products are not allowed to be sold in China, so why? In fact, we can analyze it from the most fundamental principle, IQOS (heating non-burning tobacco products), is tobacco products heated with tobacco with multi-electrons, and electronic cigarettes is the use of E-liquid (VG, PG) heating and evaporation to achieve smoking products. The essence of IQOS is tobacco, which is different from traditional cigarettes but only by heating. And it is just the same way as the electronic cigarette. The raw materials used are totally different.