What material is Vape made of?
Views: 365 Update date: Sep 29,2018
Vape is a cigarette substitute and is increasingly sought after by smokers. As an electronic product that imitates cigarettes, what does it rely on to achieve the same taste, smoke, taste and feeling as cigarettes?
Vape can achieve cigarette-like smoke, taste, taste, the most important is e liquid, in order to extract the taste of cigarettes, e liquid ingredients are the most important. The so-called e liquid, which is Vape atomized liquid, is made by glycerin, propylene glycol, edible flavors and plant extracts by mixing, mixing, standing, filtering, packaging and other processes.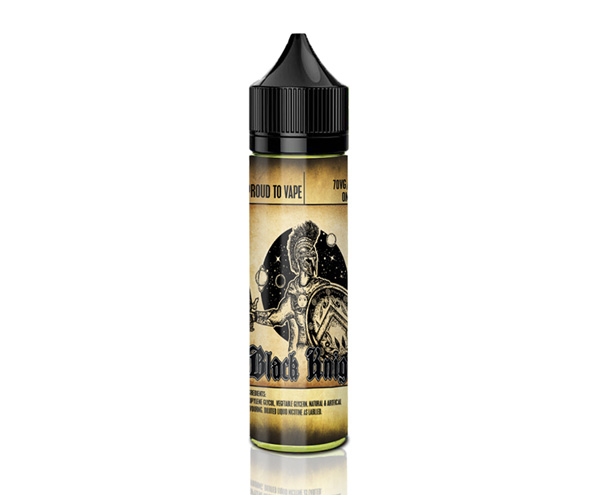 E-liquid is used in food grade or pharmaceutical grade propylene glycol (PG), which dissolves the essence and enhances the taste of the e liquid. It also has the effect of diluting glycerin, which reduces the viscosity of e liquid and facilitates oil guiding. In addition, PG will generate a small amount of mist after heating, and has a certain Throat hit. Therefore, the e liquid with high PG content generally has a thicker taste, a slightly stronger Throat hit, and a relatively small amount of smoke.
The main role of glycerol in e liquid is to generate mist. When glycerin is heated, it will generate a lot of mist. Therefore, if you want to increase the amount of Vape, you need to add more glycerin to produce the desired effect.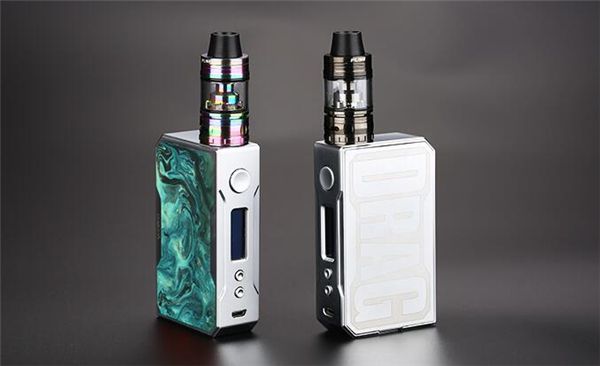 The role of essence in e liquid is very important, it can be said to be the soul of e liquid. The flavor of e liquid is determined by the essence. The combination and proportion of different flavors determine the flavor of an e liquid.
In addition, various additives, including sweeteners, sour agents, throating agents, deionized water, etc., are added to the e liquid. The main function of these additives is to improve the mouthfeel of the e liquid and to make up for the deficiency of the essence. For example, some e-liquids of taste may be slightly bitter and sour, and sweeteners may be added to improve the taste. The role of deionized water is mainly to dilute glycerol. Some e liquids are PG-free, and glycerin is very viscous, which may cause some oil-based atomizers to lead to poor oil, so dilute glycerol with deionized water to improve the fluidity of e liquid.
So how does Vape work? Vape is powered by a battery to a resistance wire (heating wire), which generates heat to evaporate e liquid to generate smoke. When the user sucks, it will have a feeling similar to smoking, and realize "swallowing."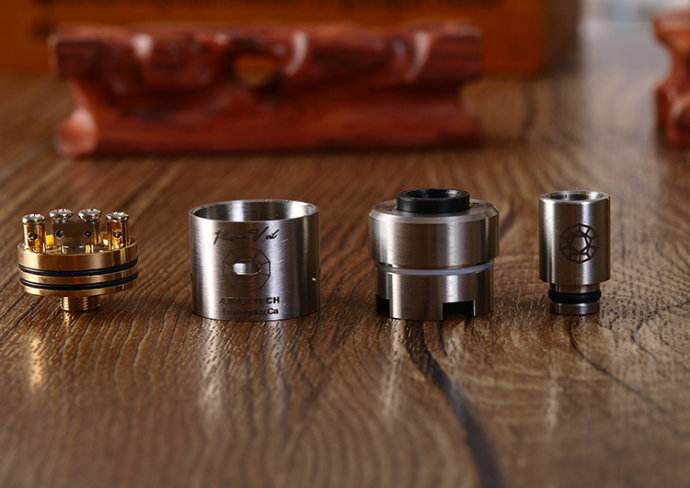 Anyone who has used Vape knows that Vape is mainly composed of three parts: a tobacco rod, a nebulizer, and a nozzle.

The atomizer is the core component of Vape. It can evaporate e liquid into smoke by heating. This process will produce a high temperature of 200 ° C ~ 300 ° C. Therefore, the atomizer and peripheral accessories must select a material that is resistant to high temperatures and has good heat dissipation so as to withstand the high temperatures of the heat atomization process without damaging the atomizer due to heat buildup. In addition, the heat process can not produce odor, destroy the taste of the smoke, but also have enough strength, so that it can continue to use in the mild bump or fall, not to break.

Polyetheretherketone (PEEK) material for high-end Vape atomizer oil tank materials. PEEK is a unique semi-crystalline, thermoplastic engineering plastic with excellent chemical properties. It is often used in hot water or steam environments to maintain high levels of flexural strength and tensile strength, high temperature resistance and long-term service temperature. Up to 260 ° C, and no odor at high temperature, good thermal conductivity.

Although for the atomizer, PEEK can meet all the above requirements, it is the Premium choice for performance, but the price of PEEK is very high, reaching about 1000 yuan / kg.

Polyphenylene sulfone resin (PPSU) modified material is used in the upper cover of the high-end Vape atomizer. PPSU is a new type of non-crystalline thermoplastic engineering plastic with light weight, high strength, good odor at high temperature, no bisphenol A, no denaturation under repeated heating, good disinfectability, long-term and long-term Water contact. Even if PPSU is immersed in hot water at 90 °C for 1 year, its mechanical properties will not decrease. The upper cover of the atomizer made of PPSU can meet the safety requirements under heat. At the same time, the PPSU material is tough, the appearance of the injection molded parts is good, and the touch is also good, which can meet the strength requirements when the parts are inserted and removed, and improve the positioning accuracy when the cover is closed.

The requirements for the plastic parts of the tobacco rod and the nozzle part are not very high. As long as the appearance is good, the coating can be sprayed, and the plating can be performed, the nozzle part can meet the food grade requirement, and the material is hard and not easy to be scratched. Therefore, the cigarette rods and nozzles are generally made of general-purpose plastics such as PC, ABS, PP, PE, etc., which are cheap and can be used after electroplating and spraying.

Some high-grade Vape cigarette holders use polyetherimide (PEI) materials. PEI is an amorphous thermoplastic with high mechanical strength and stiffness and has very high creep resistance over a wide temperature range and long-term high temperatures. In addition, it has very good hydrolysis resistance and dimensional stability, can withstand high temperatures of 200 ° C, odorless at high temperatures, thermal conductivity and safety are very good.

In addition, there are also brands of cigarette holders that use polyoxymethylene (POM), commonly known as super steel or steel, which has high strength and rigidity, good elasticity and good wear resistance, and can be in the temperature range of -40 ° C to 100 ° C. Long-term use inside.

Vape is also an electronic product. It must be waterproof, dustproof and drop-proof so that the electronic components inside will not be damaged and its service life will be guaranteed. Vape's fuselage manufacturing generally has metal plastic composite molding, TPU or TPE material soft plastic two-color injection molding, silicone rubber molding and other types, and will be specially protected for electrical parts such as battery compartment cover and interface to achieve waterproof and dustproof. The anti-fall "three defenses" effect.

Some Vape bodies are made by metal + soft rubber molding. This method is to place the metal frame in the mold and mold a layer of TPU or TPE soft rubber around the metal frame. TPU soft rubber has high wear resistance, good processing performance, oil resistance, water resistance, non-toxic and tasteless, and can be screen printed and printed.

There is a gap between the button of the ordinary Vape and the body, and it is easy to enter the dust. Therefore, the button is generally waterproof or dustproof by means of integral molding of silicone or waterproof structural adhesive. Silicone rubber has many characteristics such as excellent electrical insulation and fatigue resistance. The button and the wrapped silicone layer are integrally formed, and there is no problem in dustproof and waterproof. The battery compartment cover is provided with a transparent silicone waterproof sealing ring. By pressing, the silicone rubber deforms and seals the thread gap, which plays a waterproof role. The USB charging port is equipped with a soft rubber plug, and the soft rubber plug and the USB carrier are tightly matched by the soft rubber to protect against dust and water.