What is vape culture?
Views: 213 Update date: Apr 12,2019
At present, the team of players who love vape has shown a violent expansion. Many of them are not only quitting smoking for good health, but also pursuing the thrill of smog.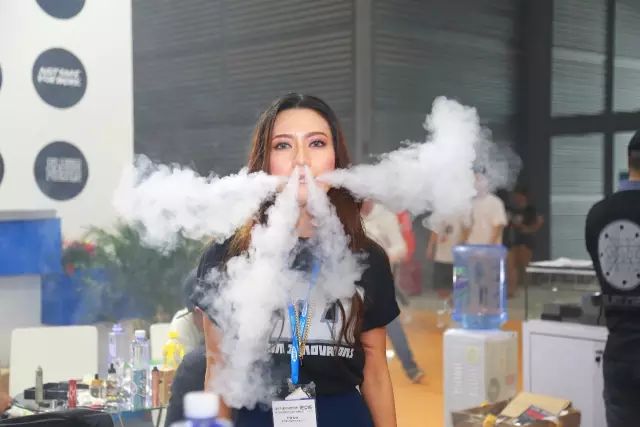 The endless stream of smoke contests has also fueled this momentum. Why do big smokes have such a deadly magical power? In fact, just like eating with us, we should first eat enough, then eat well, and finally we have to eat more!

In the beginning of contact with vape players, mainly through friends to share. It is used to replace nicotine in cigarettes, mainly based on small smoke sets and low-power finished atomizers. This stage is the time we have to eat. After this time, the very strange thing is that our desires are gradually rising, and our eyes are also aimed at the big smoke equipment.

The big smoke equipment gives us the feeling of eating well. What we need is the satisfaction that he brings us. There are two things: physical and psychological.

Physiologically, the lungs can give the player a feeling of fullness, take a deep breath, and fill the vacant space in the chest. This feeling will bring a feeling of loss to the player with each spit.

And psychologically, a mushroom cloud spurted into the air, this sense of accomplishment is really great for us.

Big smoke, with a more delicate taste, we eat, cereals can make us full, but fried, cooked, fried, boiled dishes, is our best, so the big smoke equipment choose Rebuild drip atomizer Rebuild drip atomizer can fully atomize

e-liquid

, bringing the ultimate atomization effect and rich layer of taste. Compared with other nebulizers, the RDA with large smoke, the rich taste, makes the player love it.

Eating well, eating well often doesn't satisfy our needs. We also want to eat a variety of foods, eat flowers, and so on. If you are not satisfied with just launching a mushroom cloud, then take advantage of it. The smoke is played out of the fancy is what we need to do. Whether it is a smoke ring, a jellyfish, or even a small whirlwind, the big smoke is the basic element of these operations. All we need is to slowly master the skills and mouth shape.

A few friends got together to play Vape, who had a large amount of smoke, which inevitably became a topic, and the teaching of this topic, what equipment, how much resistance, and so on, began.

Of course, you need to remind your friends, do not rely on excessive pursuit of large smoke, choose the heat of the resistance is too low, although the smoke is good, do not be greedy.

The vape culture originated from the United States and spread to China. It should be carried forward in combination with local characteristics. Vape used to be a new wave of products. Now it has been accepted and used by the public. I believe that the future vape culture and vape market will shine.