The e-cigarette national standard is about to be released soon.
Views: 237 Update date: Dec 14,2018
The introduction of industry standards indicates that the industry has begun to mature, and the introduction of standards can also promote the orderly development of the industry. The e-cigarette industry has been almost 20 years old, and the industry is gradually maturing, and e-cigarettes are also related. With the safety of all e-cigarette users, the standard for e-cigarettes is even more urgent. Previous articles have introduced the standard for e-cigarettes introduced at CECC: "China's CECC drafted new Vape hardware and E-liquid standards". Now the national standard for electronic cigarettes is about to come out soon.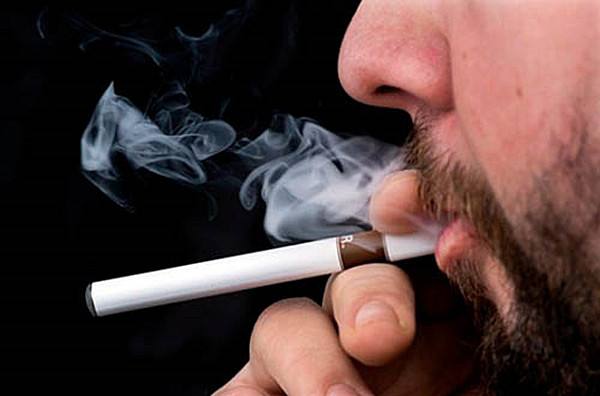 From 2010 to 2018, the sales of electronic cigarettes increased nearly 20 times, the number of e-cigarette users exceeded 35 million, and China produced more than 90% of e-cigarettes, but the domestic market consumption only reached 6%, far less than the United States and the European Union. In this case, even if domestic e-cigarettes still have more than 50 billion markets, the industry's desire for national standards is getting stronger and stronger.
The following is about the two standards related to e-cigarettes. Currently, the standard is still in the review stage, but there is reason to believe that the e-cigarette national standard will soon be Dalai.
The following are the national standards for electronic cigarettes:
Scope: This standard applies to electronic cigarettes.
Main technical content:
1. "Electronic cigarettes Part 1: E-liquid": Requirements and evaluation schemes for nicotine in E-liquid; technical requirements and evaluation schemes for e-cigarette additives; pollutant assessment programs and related technical requirements.
2. "Electronic Cigarette Part 2: Appliances": Technical indicators and risk assessment schemes for contact materials (oral, E-liquid), including electronic smoking materials analysis and migration analysis, etc.; corresponding requirements and evaluation schemes for electronic cigarette appliances , including mechanical structure requirements, electrical safety requirements, environmental adaptation requirements, operational safety requirements and evaluation programs.
3. "Electronic cigarettes Part 3: Releases": including the study of e-cigarette suction behavior and the stability of e-cigarette products.
4. "Electronic cigarettes Part 4: Packaging labeling": Research and packaging of e-cigarette E-liquid and smoking articles.
5. "Electronic cigarettes Part 5: Storage and transportation": Research on the technical requirements of e-cigarette E-liquid and smoking articles during storage and transportation.
List of products involved
Pre-filled electronic cigarettes, oil-filled electronic cigarettes, electronic cigarettes, and electronic cigarette components (batteries, adapters, atomizing cores, converters, cigarette holders, etc.)
Main mandatory content and reasons
Full text mandatory.
Compulsory reasons: E-cigarette, also known as e-nicotine transmission system, is a type of consumer product designed to transport nicotine to the lungs, similar to cigarettes or cigars, which can quickly deliver enough nicotine to consumers to simulate the sensory feelings of smoking. . Place one end of a plastic tube or metal in the mouth, inhale and withdraw the mixture of air and vapor from the device and feed it into the respiratory system. These include electronic atomization systems, rechargeable batteries and chargers, electronic regulators, and replaceable cartridges that contain nicotine and other chemicals.
China is the largest producer of e-cigarettes, and the number of domestic e-cigarettes is increasing year by year. However, the regulation of e-cigarettes today is in the "three noes" state of "no product standards, no quality supervision, no safety assessment". If there is no standard to strictly regulate, electronic cigarettes will directly pose a threat to the health and safety of consumers, so this standard should be enforced.
There are also national standards specifically designated for e-cigarettes:
Scope: This standard applies to the determination of nicotine, propylene glycol and glycerol in electronic E-liquid.

Main technical content:

1. To study the sample pretreatment methods of nicotine, propylene glycol and glycerol in electronic E-liquid, and to investigate the determination of nicotine, propylene glycol and glycerol in electron E-liquid by different extraction solvents, different shaking times and different weighing amounts. Impact.

2. Optimize the analytical conditions of gas chromatography instruments for determination of nicotine, propylene glycol and glycerol in electronic E-liquid, preferably internal standard, and investigate the effects of different capillary columns on the separation of target compounds, internal standards and interferences.

3. Analytical method internal verification, study the linear range and correlation coefficient of the best standard curve of the analytical method and the recovery, detection limit, quantitative limit and precision of the analytical method.

4. Select about 200 representative electronic E-liquid samples at home and abroad, analyze them by established methods, and investigate the applicability of the analytical methods.

5. Conduct joint experiments on analytical methods: conduct joint experiments in 10 quality analysis institutions and laboratories that have been accredited in China.

6. Form a draft for the analysis of analytical methods, and solicit opinions from domestic quality inspection agencies and laboratories.

7. Modify according to the feedback and form a draft for the analysis method.