The American Cancer Society recognizes that Vape is less harmful
Views: 302 Update date: Oct 12,2018
I have written a lot of articles about Vape's ban. The main reason is that there is not much data to support the security of Vape, and there is no authority to prove Vape, so there is no way to provide a strong vulnerability to Vape. stand by. So it caused Vape to be banned or set up obstacles everywhere. But now it may change.
Recently, the American Cancer Society issued a statement that put a new position on Vape's attitude. The statement stated that Vape "is less harmful than smoking" and suggested that "the clinician supports all attempts to quit smoking."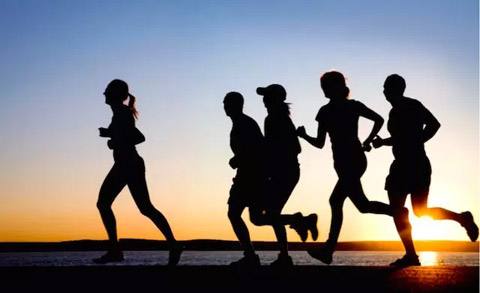 Recently, the American Cancer Society (ACS) issued a statement that put a new position on Vape's attitude. The statement states that Vape "is less harmful than smoking" and recommends that "the clinician support all attempts to quit smoking and work with smokers until they eventually quit all tobacco products including Vape."
The February statement partially overturned the organization's position in 2014. Previous positions have suggested prohibiting the use of Vape as a tool to quit smoking or reduce tobacco hazards. However, in the current statement, ACS continues to call on the US Food and Drug Administration to do its Premium to regulate Vape.
The understanding of the electronic eye has to catch up with the pace of scientific research. Vape has been popularized for more than ten years. There are too few research and scientific data on it, which has led some government departments to develop Vape's management system lacking scientific data support. Michael Marlow, an economics professor at Caltech's St. Louis campus, said ACS began to realize the scientific literature's view of Vape.
Michael Marlow said: "The American Cancer Society has begun to take note of this evidence. They found that Vape is not only safer than tobacco, but also provides a better way for many smokers to quit smoking." Both of these questions have been obtained in the scientific literature. More considerations, and more and more difficult to ignore."
Vape is different from traditional cigarettes. Dr. Siegel, a professor of community health science at Boston University, thinks cigarettes and Vape are different products. Legislators should treat them differently. The current control of Vape is mainly In terms of e liquid, they use e liquid as a drug for regulation. But this is one-sided for Vape, it is not comprehensive, it can not fit all the e liquid.
Siegel said: "I don't think we should compare Vape with real cigarettes." "The risk of these two products is very different. Vape does not contain tobacco. Vape only brings steam without generating smoke."
"Vape's health risks are much lower than smoking. And we also know that steam is very easy to dissipate quickly in the air. Therefore, I think it is ridiculous to treat and regulate these products in exactly the same way", Siegel Further indicated.
Marlow said that the survey showed that Vape can meet very important needs. Vape not only harms cigarettes lower than cigarettes, but also has the effect of quitting smoking. It shows that Vape is also a tool to reduce body damage, so it can't be the same as cigarettes. management.
"The evidence is very clear," Marlow said. The survey shows that 75% of smokers want to quit. This harm-reducing Vape provides a good way for these smokers.
Marlow said that for many anti-tobacco organizations, the road against Vape has become unclear, and everyone has maintained a wait-and-see attitude, so more authorities are needed to stand up and voice Vape.
"There is a well-known and long-established magazine called Tobacco Control, which is funded by many anti-tobacco organizations. In 2013, they published a study that showed that FDA-approved nicotine replacement therapy is no more than quit smoking. Addiction cravings are more effective. This is an earth-shaking change."
"Hangboo is a leading e-liquid manufacturer and e-liquid supplier with factory locations in Guangdong Province, China. We provide Wholesale e-liquid and OEM e-liquid businesses worldwide."