Stores may also sell counterfeit E-liquid products
Views: 208 Update date: Mar 04,2019
When you go to the e-cigarette store to buy e-cigarettes and E-liquids, you will have more exchanges than other physical stores. That is because most of the e-cigarette owners or shop assistants are e-cigarette lovers. So the store and the buyer have a common language.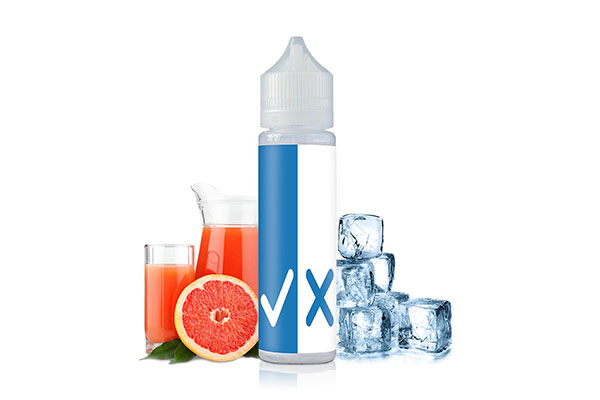 In some users talking with the store, the price is often mentioned, many users will quote the sales price of E-liquid on the network for bargaining, and most of the stores will give "E-liquid bought online is fake" Such a point of view, as a support point for their high-priced E-liquid.

This is that the point of view is unreliable, at least it is very one-sided, the network is so big, why do the stores say that all the fakes on the Internet are sold? This is no factual basis, the store is so supportive of his key, it is nothing more than wanting to earn more money, just like many stores in the physical store bombarded domestic E-liquid on the Internet, only degraded the domestic E-liquid, They are good at selling higher-priced foreign E-liquids.

It is true that online sales do have a lot of counterfeit E-liquids, but this is basically for foreign brands. Because the cost of imported E-liquids is too high, and the selling price is naturally also done, then you can do fake E-liquid. Favorable conditions. I also observed a number of well-known foreign brands E-liquid, and found that their price difference is very large, which shows that it is tricky.

Then there is no fake in the E-liquid purchased in the store? In fact, under the drive of interests, there will always be people who have no professional ethics. Some netizens reported that he bought a certain brand of E-liquid in the United States. After using it, whether it was purchased in a physical store or online, the final purchase was fake, and the total cost of E-liquid was RMB2,000.

For the fake E-liquid, we have also reported on the previous website, but the report on the terminal sales of counterfeit E-liquid is basically not seen.

Recently, an e-cigarette store in Beijing revealed to the financial gossip woman Lin Sir that the sales of the terminal sales level: online and offline fakes rampant!

In the interview, the owner pointed to a bottle of nougat flavor E-liquid said: "Many small studios are selling fake oil. Take this bottle of nougat E-liquid, for example, the price is 98 yuan. The cost I got was 60 yuan. The difference of nearly 40 yuan was spread to the cost of rent and labor. In fact, I earned a dozen yuan.

The price of a small studio is also 98 yuan, but its cost is only a dozen yuan or even a few dollars, specifically how you come can you think of it. "

There are several E-liquid stores on the Internet that are very cheap and have a very high sales volume. Old players have better discernment. If you are a newbie, you don't even know the true and false purchases. You may think that online products can be returned. However, E-liquid can not be returned as soon as it is opened, so the sales trap of E-liquid is not small.

The shop owner finally said very sincerely and calmly: I have investigated a number of e-cigarette users, who all claim that fake oil is prevalent and have long been a hidden rule in the industry.

It seems that both the online and offline lines have been flooded with fakes. After all, E-liquid is the ingredient that will eventually be inhaled into the body. The safety can be imagined. Here, I hope that the country can crack down on these fake and fake businesses and establish a traceable product system to strictly guard against counterfeiting. Counterfeit E-liquid products entered the market. Hengbo E-liquid Factory As a well-known E-liquid OEM company, we have the responsibility to make every bottle of E-liquid produced qualified, and more E-liquid product knowledge can contact us.