No nicotine E-liquid market prospects
Views: 299 Update date: Feb 26,2019
At present, no nicotine E-liquid is sold in China, which makes many E-liquid manufacturers less willing to introduce nicotine-free E-liquid in China, but domestic nicotine is not good enough, so domestic E-liquid The nicotine concentration of E-liquid launched by manufacturers for domestic e-cigarette users has been dominated by 3MG.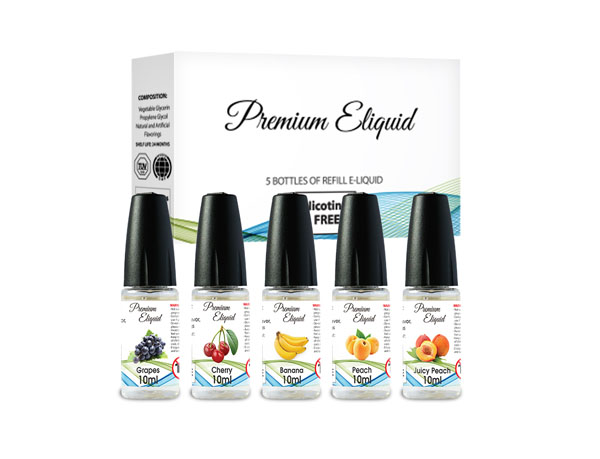 According to the various domestic E-liquids I tried, I found that they have a very uniform situation, that is, the E-liquid of 3MG, the nicotine content is insufficient. According to the throat feeling, I estimate it, also 1MG- 1.5MG or so.

From the above, we can see that the concentration of nicotine needed in China is not so high, and it can be seen that the sales of nicotine-free E-liquid is also good.

Why is no nicotine E-liquid sales in China not always good? What is the outlook for nicotine-free E-liquid? Let's analyze it below.

Why is there no nicotine E-liquid sales in China? And foreign sales without nicotine are very good? That is mainly because the domestic e-commerce platform can allow the sale of nicotine E-liquid, while foreign e-commerce platforms, such as Amazon, are not allowed to sell nicotine E-liquid on it, which is the fundamental difference between China and abroad.

In addition, most of the e-cigarette users used to be smokers. The nicotine-free E-liquid without any sense of throat not only makes them feel different in smoking, but also has no satisfaction.

These two main reasons have led to gaps at home and abroad, and the lack of nicotine E-liquid sales has been low.

So what is the outlook for nicotine-free E-liquid? For E-liquid manufacturers, no nicotine E-liquid still accounts for most of the sales, because the domestic E-liquid manufacturer's customer base is mainly foreign, so no nicotine E-liquid has always been E-liquid The core product of the manufacturer.

For retailers, the absence of nicotine E-liquid may also usher in an outbreak. E-cigarettes have been developed disorderly for more than 10 years, and nicotine-containing E-liquids are recessive. This is also likely to be controlled by the state in the future. Perhaps in the near future, domestic e-commerce platforms cannot sell nicotine E-liquids. When no nicotine E-liquid will replace nicotine E-liquid, it will become the market leader in E-liquid.

Therefore, personally think that the prospect of nicotine E-liquid is very good, we need an opportunity, as long as the time is up, nicotine E-liquid will break out after all.