JUUL is about to enter China
Views: 74 Update date: Jul 25,2019
It is reported that juul is about to enter China. At present, juul has become an international giant of e-cigarette, and its market coverage covers many countries around the world. But there are many countries that juul can't enter, such as China. In China, if you want to buy a genuine juul, it is very difficult. Most of the juul sold in China should be a replica.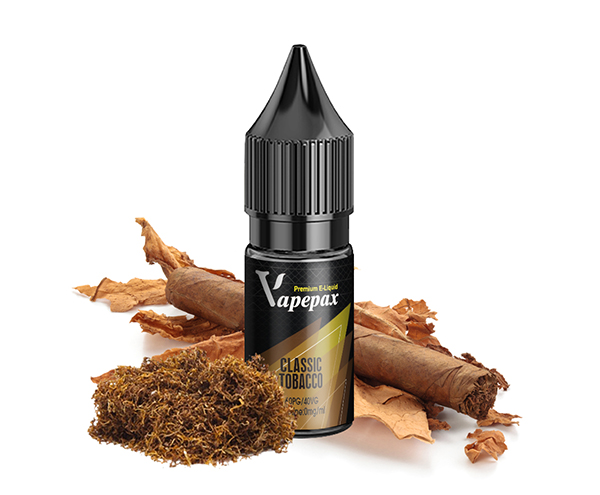 Juul is mainly based on 59MG, but in many areas, nicotine is required to be controlled within 20MG, which is the main reason why juul cannot enter some regional markets. It can be seen from the latest draft of the national standard that the upcoming national standard will be within 20 MG, what about juul, which is known for its high concentration, entering China?
First, the good and bad JUUL stationed in China
On the positive side, JUUL decided to build a market in China, which reflects its optimism about the development of the domestic e-cigarette market, and also means that the domestic policy outlook is further clear.
But on the downside, JUUL's brand strength, capital and resources can not be underestimated, which greatly increased the competitive pressure of the domestic e-cigarette brand. Click here to join the Epson e-cigarette industry WeChat group.
Second, JUUL's presence in China is an inevitable result
From the perspective of global trade, JUUL wants to expand its market share and enter the Chinese e-cigarette market with great potential. However, is it just because of this? Obviously not.
1.
The US government and public opinion have exerted tremendous pressure on JUUL
Although JUUL currently accounts for nearly three-quarters of the US e-cigarette market, with a valuation of nearly $40 billion, the US FDA is clearly dissatisfied with JUUL. JUUL is advertising on a large scale on social media, resulting in social marketing by its youth. The impact has also led to widespread controversy in public opinion.
2.
The foreign market is slow to increase, and the Chinese market has huge potential.
According to Bloomberg News, Juul's revenue this year is expected to reach 3.4 billion US dollars, almost three times that of last year. Juul's revenue in the fourth quarter of last year was 424 million US dollars, down 2.5% from the previous month, and the adjusted loss was 70.4 million US dollars. The loss in the previous quarter was $17 million.
On the one hand, the US market tends to be saturated, e-cigarette manufacturers are looking for new incremental markets, and JUUL is no exception, such as entering the UK market earlier, entering the German market last November, step by step expansion international market.
On the other hand, according to the 2018 National Adult Tobacco Survey, there are about 320 million smokers in China, accounting for one-third of the world's smokers. The user base is relatively large, but most users are still traditional tobacco users. China e- The cigarette market is still in the development stage. Click here to join the Epson e-cigarette industry WeChat group.
In order to make up for the downturn in the US market, it is extremely urgent for JUUL to enter China.
third,

How do local e-cigarette companies cope with the competitive pressures they bring?

As a US atomized e-cigarette giant, JUUL has a mature product development system and a relatively fast marketing strategy. It can give huge pressure to domestic e-cigarette companies from all aspects.

1.

Analysis of the advantages and disadvantages of JUUL in the Chinese market

JUUL enters the Chinese market, and it is expected that it will test 100 million yuan of water. This kind of wealthy and generous, despite the continuous financing of domestic e-cigarette enterprises, there are few comparable ones.

In addition to strong capital, JUUL has a mature product development system, and its patent thresholds such as nicotine salt and appearance are extremely stressful to local e-cigarette companies.

The advantage of JUUL is its brand strength, financial strength, product development strength, and the disadvantages are equally obvious.

The core advantage of JUUL is the smoke oil with the advantage of transmission efficiency, and a large number of long-term advertising in the United States, which is the core of its success. But in China, the two core advantages of JUUL will be limited.

In addition, although JUUL cooperates with e-commerce giants such as JD.com, there is no news yet to show its online channels. At this stage, most domestic e-cigarette enterprises pay more attention to the construction of offline channels.

2.

The countermeasures that local e-cigarette companies can adopt

For JUUL to enter China, local e-cigarette companies feel pressure on the one hand, and on the other hand show confidence and courage in fear of a war. So how do local e-cigarette companies tackle this? Or permission to consider from the following three aspects. Click here to join the Epson e-cigarette industry WeChat group.

The first is to increase investment in product research and development to create a highly competitive localized product. Only by fully satisfying the needs of local consumers can we effectively establish the influence of local brands.

The second is to improve channel construction and create a diverse marketing system. JUUL may invest in a relatively complete company through capital investment, acquisition or establishment of joint venture channels. The loss of Uber, eBay, Google and other foreign Internet technology companies in China will give JUUL a wake-up call, and local e-cigarette enterprises will face It will be a very cautious opponent.

The third is to optimize the supply chain and control the e-cigarette upstream and downstream systems. A high-quality and stable supply system has an important impact on the final product. The introduction of new production capacity, new processes and new technologies may overturn the development of the entire industry. Based on this, Aibang builds an e-cigarette supply chain communication platform, which is dedicated to promoting the development of e-cigarette's upstream and downstream exchanges and seeking common development. JUUL is stationed in China, what do you think? Click here to enter the message.