Is it reliable to import e-liquid?
Views: 39 Update date: Sep 04,2020
Imported e-liquid was regarded as an artifact by some e-cigarette players in the past few years. Many players even only trust imported e-liquid. As long as they hear that it is a domestic e-liquid, they sneer and ignore the domestic e-liquid at all. A country that produces most of the e-liquid in the world does not have one that can match them, so the e-liquid market in the past basically sold imported e-liquid.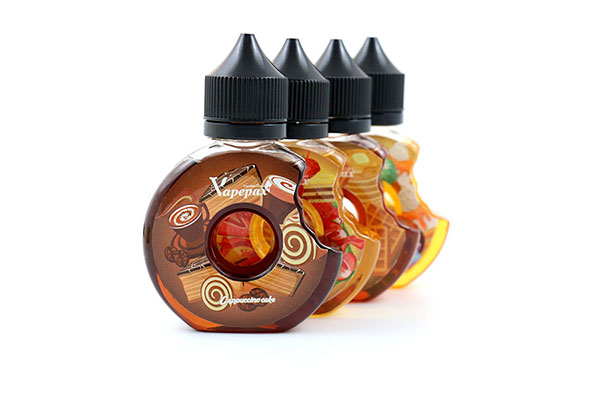 I have no objection to many imported e-liquids from abroad. They are really good, but they are suitable for Chinese people. I don't agree with them. Personally, I can't bear the creamy taste of the United States. So is the domestic e-liquid really that bad? This is not true. Anyone in the electronic cigarette industry knows what is going on.
In an era where imported e-liquid was mainly used for trading, 60 ml of imported e-liquid sold for more than 100, while domestic e-liquid could not sell for 50 yuan. From the Internet, the evaluation of imported e-liquid is very high. Although the price is much more expensive than the domestic one, everyone would rather spend more money to buy imported e-liquid, so if you buy imported e-liquid, it is really good. Something? Next I will pour cold water.
In order not to target a certain brand, so I will not mention the name of the e-liquid brand. If you are interested, you can inquire through the e-cigarette industry.
Before 2019, most of the most popular imported e-liquids were domestically produced. They used the method of exporting to domestic sales to turn e-liquid into a country's imported e-liquid, which is called a routine in the industry. Oil, which is to make domestic e-liquid into imported e-liquid routine.
There are many types of this kind of e-liquid that are very popular in China. I believe most of them are bought because they are imported e-liquid, right? You think you have bought a high-quality imported e-liquid, but the fact is that you bought a domestic e-liquid at a high price. Of course, the quality of this e-liquid is generally not too bad. So it's still too bad.
There was once a foreign brand that was very popular in China. I can't say the brand, I can only talk about its experience for your reference. The creation of this brand is a Hong Kong businessman who produces e-liquid abroad. One of the e-liquid does not sell well. The businessman wants to dispose of this e-liquid. At this time, his friend found him and suggested He took this e-liquid to China to try it out.
Since this e-liquid tastes weird, the Hong Kong businessman gave this e-liquid a weird name. What this businessman could not think of was that this e-liquid was selling well in China. Everyone also knows China's ability to counterfeit oil soon. Since this e-liquid name was temporary and was not registered as a trademark, it is conceivable that not only the Hong Kong businessman could not maintain his brand power, but also There is no way to control the price, and in the end the Hong Kong businessman withdrew from the mainland market, but the brand is still sold in China to the present.
As can be seen from the above, the previous e-liquid market was super chaotic, even industry professionals may not be able to understand some insiders, and how easy it is for ordinary users to figure it out.
Therefore, unless you have a special knowledge of imported e-liquid, please do not buy imported e-liquid lightly. You used to avoid buying inferior e-liquid and ultimately hurt your body.
Most of the e-liquid in the world is produced domestically. Please don't be superstitious about imported e-liquid. Now the regular domestic e-liquid brand is of good quality and affordable. Most importantly, you can distinguish the authenticity of e-liquid. Fake can also guarantee the effectiveness of after-sales.

Next: The main ingredients of e-liquid are harmless in...