Is it feasible to import e-liquid?
Views: 78 Update date: Mar 11,2020
Is it feasible to import foreign e-liquid in China? The price of imported e-liquid in China is more than twice the price of domestic e-liquid, and it is also very popular, so many merchants hope to import e-liquid from abroad for sale and obtain higher profits. However, in the actual operation process, the merchant will find it difficult to import e-liquid. He needs special channels. If he passes these channels, the e-liquid in hand will basically have little profit.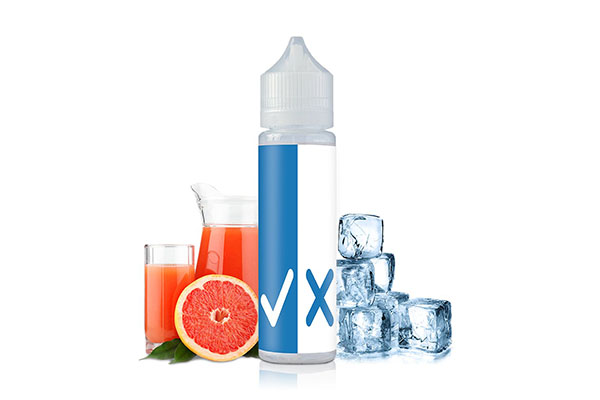 On August 8, 2017, under the unified coordination of the Anti-smuggling Bureau of Guangdong Branch of the General Administration of Customs, Gongbei Customs seized the largest e-liquid smuggling case in the country, and initially verified that the smuggled goods in this case were about 600 tons with a value of about 300 million yuan This case was also called "8.8e-liquid smuggling case" by the electronic cigarette industry.

This incident also made many people at home and abroad speculate: "Is this a crackdown on e-cigarettes?" "Can e-liquid still be imported?" "Will actions affect e-cigarette exports?"

In response, relevant customs officials said that e-cigarettes were invented in China and created in China. It is China's pride to have e-cigarettes recognized in foreign markets. At the same time, the Chinese e-cigarette industry is also part of China's economic development. The customs cracks down on illegal enterprises. As long as the business is legal and compliant, whether it is a Chinese enterprise or a foreign enterprise, the law will certainly protect it!

In other words, for legal and compliant business activities and enterprises, the state strongly supports it. This time, it is a special crackdown on the illegal import and export of electronic cigarettes.

However, two years have passed and many people still stay away from importing e-liquid and dare not get involved. In fact, as long as the enterprise is legal and compliant to declare, e-liquid can also reach factories, distributors and consumers in a safe and fast manner.

First of all, let's analyze e-liquid: E-liquid generally contains propylene glycol, glycerol, polyethylene glycol, nicotine, flavors and fragrances. Among them, nicotine is mainly regulated by the state.

Nicotine, commonly known as nicotine, is an alkaloid found in the Solanaceae (Solanum) and an important component of tobacco. The dangerous goods catalog is marked as highly toxic.

Of course, different countries have different requirements for e-liquid nicotine content. Most countries require e-liquid nicotine content to be less than 6% (China, the United States, etc.), the United Kingdom requires that the nicotine content cannot be higher than 2%, and Japan requires e -liquid cannot contain nicotine.

Since nicotine is marked as highly toxic, the corresponding e-liquid containing nicotine also belongs to dangerous goods. The latest requirements of the inspection bureau stipulated that imported chemical goods with commodity codes Chapters 28 to 38 must provide the characteristics of dangerous goods. Classification report or acceptance receipt. If there is no classification report or acceptance receipt of the characteristics of dangerous goods, it needs to be transferred to the receiving local inspection and quarantine bureau for subsequent removal inspection and issued an appraisal report and returned to the entry customs.

The reason why e-liquid is so difficult to import is because the nicotine in e-liquid is a highly toxic substance. If you have to follow proper procedures to import foreign e-liquid into China, the procedures are very cumbersome, and the cost for the merchant is very high. High, and even the possibility of seizure, so businesses are generally unwilling to import e-liquid through formal procedures, which provides favorable conditions for smuggling e-liquid, after all, the price of imported e-liquid It is 2 times more than domestic e-liquid.