Is e liquid universal?
Views: 311 Update date: Sep 28,2018
For the Vaper just getting started, the various flavors and parameters of e liquid will bother them, but there is still a problem that they urgently need to determine, is: e liquid universal?
Is e liquid common? The answer to this question is still vague. It is clear that e liquid can be used on Vape devices, but not necessarily.
So strictly speaking, e liquid is not universal. If you must think that it is universal, it is ok, after all, any e liquid can be used on Vape devices. Our side is described in strict terms, that is, the point of this article is that e liquid is not universal.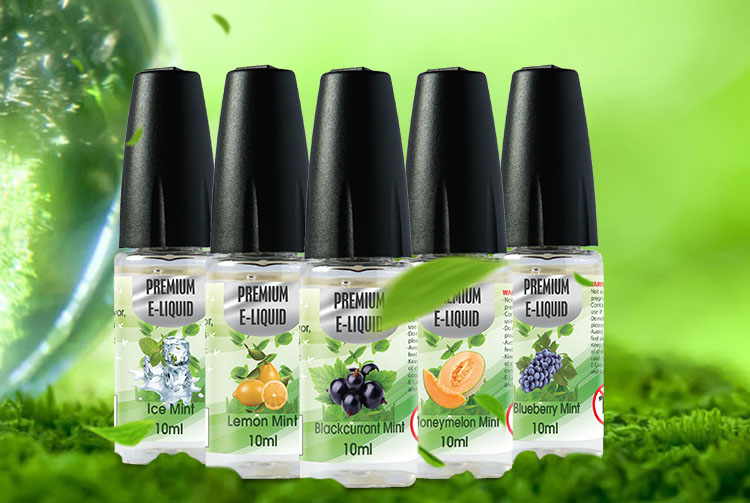 Non-universal factor one: e liquid is not universal, the most important is because the ratio of PG and VG in e liquid is different:

VG is one of the basic components of e liquid, mainly used to produce "a large amount of fog; PG is one of the basic components of e liquid, mainly used to "carry most of the flavor of smoke oil" and produce "small amount of fog" and "Throat hit".

An e liquid has a high VG ratio, so its PG ratio will naturally be low. The VG high e liquid will be thicker, which will make Vape difficult to guide oil. Vape, which has a slow oil guiding speed, is prone to burnt when using this e liquid.

VG high e liquid is also not suitable for all low power Vape. What are the disadvantages of using a high VG for a small power Vape? First of all, the low-power Vape oil guiding speed is generally not very fast, so if you vaping fast, it is easy to burn; second, the high VG Vape taste will be very thin, no taste; third, high VG Because e liquid is thicker, it will be slower when filling.

Different factors 2: Vape's non-universal is mainly the difference between high-power Vape and low-power Vape, which means that high-power Vape and low-power Vape are not the same.

High-power Vape is not so strict on e liquid requirements. It is necessary to pay attention to the content of nicotine. Because the high-power Vape uses the lung suction method, there will be more smoke in one time. If the content of nicotine is too high, it will easily cause strong Throat irritation, more serious may also appear nausea. There is also a high-power Vape that is not suitable for nicotine salt e liquid.

The atomizer used in high-power Vape also has a great relationship to the versatility of e liquid. Rebuild drip atomizer belongs to the mouth-shaped atomizer, which has no strict requirements on e liquid and is basically suitable for any e liquid. The Rebuild tank atomizer is a bit more stringent. It is not suitable for using e liquid which is too large compared to the column VG.