Is CBDE-liquid safe?
Views: 308 Update date: Dec 07,2018
The advantage of CBD E-liquid is to improve sleep quality and relax body and mind. However, since CBD is a substance extracted from cannabis, many people doubt the safety of CBD E-liquid, and whether CBD e-cigarette is legal. Let's first take a look at what is a CBD.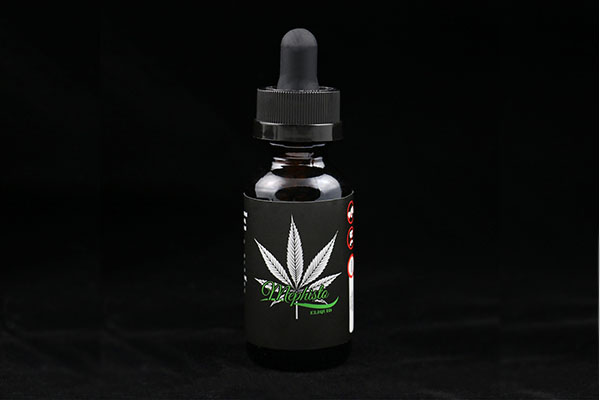 This is the encyclopedia's narrative:

The full name of CBD is cannabisdiol, which is the most medically valuable of more than 100 active ingredients of medical marijuana. It protects nerves, improves skin inflammation, resists oxidation, soothes sensitive skin redness, builds protective barriers for skin surface, and improves Self-repairing of the skin; the ability to restore skin health and soothe skin problems, can treat diseases such as eczema.

Cannabidiol (CBD) is a major non-psychotic component of cannabis with a variety of pharmacological effects including anti-anxiety, antipsychotic, antiemetic and anti-inflammatory properties. The review, based on reports from Web of Science, Scielo and Medline, describes a number of studies in which a wide range of concentrations of CBD are administered, showing that CBD is non-toxic in non-transformed cells, does not induce changes in food intake, and does not induce systemic stiffness. Does not affect physiological parameters (heart rate, blood pressure and body temperature), does not affect the transport of the gastrointestinal tract and does not change mental exercise or mental function.

What does the World Health Organization think of the CBD?

According to a preliminary report issued by the World Health Organization, naturally occurring cannabidiol is safe and has good tolerance in humans and animals, so it does not have a negative impact on public health.

Relevant experts further stated that cannabidiol is a non-psychotic plant cannabis found in cannabis products that does not cause physiological dependence and therefore has no possibility of being abused. The World Health Organization also added that cannabinol differs from tetrahydrocannabinol in that it does not increase sexual pleasure in use.

The World Health Organization report said: "So far, there is no evidence that cannabisdiol has been used for recreational purposes, and no public health problems caused by cannabisdiol have been found." In fact, there is evidence in this report. It shows that cannabinol reduces the effects of tetrahydrocannabinol on human nerves, such as tetrahydrocannabinol, which can cause pleasure or panic.

As can be seen from the above, both Encyclopedia and WHO surveys indicate that the CBD is safe and does not lead to dependence. If the CBD is added to the E-liquid, it should be safe, and the e-cigarette users will not be dependent on the e-cigarette.

Another one is the safety of CBD E-liquid. In China, medical cannabisdiol meets the legal requirements. In China and most countries, CBD cannabisdiol is not a drug, a precursor chemical, an anesthetic or a psychotropic drug. Therefore, the CBD in China is a legitimate product.

We know that the safety of substances is at a certain level. Is the CBD content of CBD E-liquid safe?

Studies have shown that long-term use and high doses (up to 1,500 mg/day) of CBD are still well tolerated in humans. The CBD content of CBD e-cigarettes in the market is basically no more than 100 mg. If you want to ingest 1500 mg, you should at least inhale 15ML E-liquid (but the actual use is completely unattainable), and we have one day. The E-liquid used will not exceed 15ML, and I believe it is still safe in time.

Do we choose CBD E-liquid to choose high dose? In our test, 5MG's CBD E-liquid can relax and promote sleep, and it is different in different people. When we used the 10MG CBD E-liquid, the effect was more obvious. Of the 10 people tested, 8 could feel very obvious, and the remaining two were slightly worse. This was just a few mouthfuls. The effect of the situation. So I think that the E-liquid of more than 10MG CBD can fully meet the needs of ordinary people.