How many cigarettes is equal to 10ml e juice?
Views: 4385 Update date: Feb 22,2017
As a predecessor for plant extraction (including tobacco extraction) , Hangboo has years of plant extraction & development, accumulated rich experience on tobacco extraction and e-liquid flavor extraction. Hangboo has a strong R&D team specialized in Tobacco liquid extraction and e-liquid development in Yunnan (China's major tobacco growing area); and established strategic cooperation with several academic institutions to give strong technical support on production and developing on new products. With strong technical support, advanced detection equipment and perfect quality control system, relying on the rich biological resources in Yunnan, we committed to technological innovation and product innovation, we have our own core competencies, maintaining more leading-edge technology.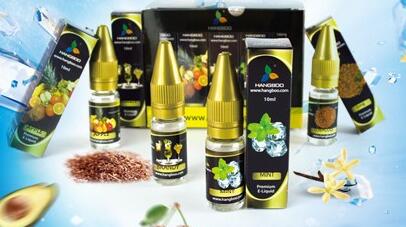 At Hangboo, our e juice bottles almost come in 10ml. The amount of time that they will last in a vapourizer really does depend on usage. In general, a 10ml bottle of e juice should last between 4 to 7 days, but again it all depends on the size of the bottle how frequently you vape and what kind of hardware you use.




If you have previously been smoking 15 cigarettes a day, you can probably expect a single

10ml e juice

to last you a week on average. Collective data shows that a pack of cigarettes is equivalent to approximately 2ml e juice. Therefore, 10ml e juice would be equal 5 packs of cigarettes, around 100 cigarettes. We usually find that an average smoker of 15 cigarettes a day using a 10ml e juice will not need to replace their bottle of e juice for a week.