Electronic cigarette design analysis
Views: 265 Update date: Mar 20,2019
When the e-cigarette came out, the design was relatively simple, mainly like a cigarette. However, with the development of electronic cigarettes, various problems have emerged, such as power,
cotton wicking
, battery life, dry burning and so on.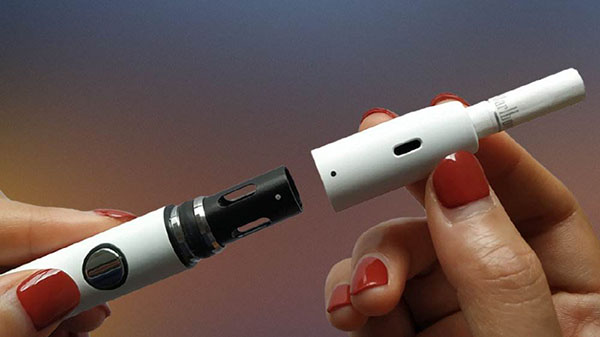 Although there are many innovations in the shape of e-cigarettes, some design problems of e-cigarettes have not been effectively solved. For example,

liquid leaking

and condensate problems that have been difficult to solve have not been solved very well.

In 2019, the design of e-cigarettes should be more mature than before, giving customers a better experience. Let's analyze the design ideas of e-cigarettes.

In the last article, my article mentioned that smokers are the target customers of e-cigarettes. Therefore, the design idea of e-cigarettes must refer to the characteristics of cigarettes. This can not only consider the taste of e-cigarettes.

1, Gifts

, according to statistics, 24% of e-cigarette users obtain e-cigarettes through gifts. It is obvious that there are many people who want their relatives and friends to be healthy. Gifts can not be too shabby, a delicate Packaging is very necessary.

2, portable

, it is very understandable, cigarettes are very convenient to bring to the outside, whether you are on a business trip or travel, as a smoker, you will bring cigarettes, so the portability of e-cigarettes must not be too bad, at least not Poor portability than cigarettes.

3, shape

, e-cigarette is generally one person to carry, it does not always be in the cigarette case like a cigarette, so it is not recommended to design a regular round, so it is not easy to store. A pleasing electronic cigarette is a guarantee of confidence that everyone can bring it to the outdoors. Of course, many smokers are not too young, so try not to think too much.

4, the environment

, if it is winter, an icy e-cigarette is not wanting to touch, and the e-cigarette that is hot in summer is also unpopular. Therefore, try to use a material that feels good and dissipates heat as the outer casing material of the electronic cigarette.

5, quit smoking

, I hope that the future of electronic cigarettes can be more intelligent in the cessation of smoking cessation, such as reminding the number of mouths to become standard equipment, intelligent smoking cessation process, from the concentration, the number of mouths to give customers a reminder, the whole process to help smokers successfully quit smoking.

6,

liquid leaking

e-cigarette leakage E-liquid problem is more serious than condensate, it can seriously hinder the carrying and storage of e-cigarettes, while the e-cigarette oil leakage problem will also cause users' resentment, which is also urgent to be solved problem.