Ecig's market positioning
Views: 245 Update date: Apr 30,2019
Ecig's invention was for the sake of smoking, but later it was found to be used to quit smoking, so Ecig's market positioning is more consistent with smoking and smoking cessation.
However, there are many non-smoking users who are using Ecig, which is contrary to the original intention of Ecig's invention. At the same time, because Ecig has seized the tobacco market, if Ecig's market positioning is not clear, it will easily lead to confusion in the development of Ecig. At present, the Ecig industry should limit the number of people who use it to smokers and improve their health.
Ecig's main responsibility is to prevent the use of tobacco, especially smoking. Preventing nicotine addiction is the second goal of Ecog, which is to prevent smoking. Nicotine's Alternative Therapy (NRT) has indeed been used for many years in pharmaceutical production to treat tobacco dependence more broadly.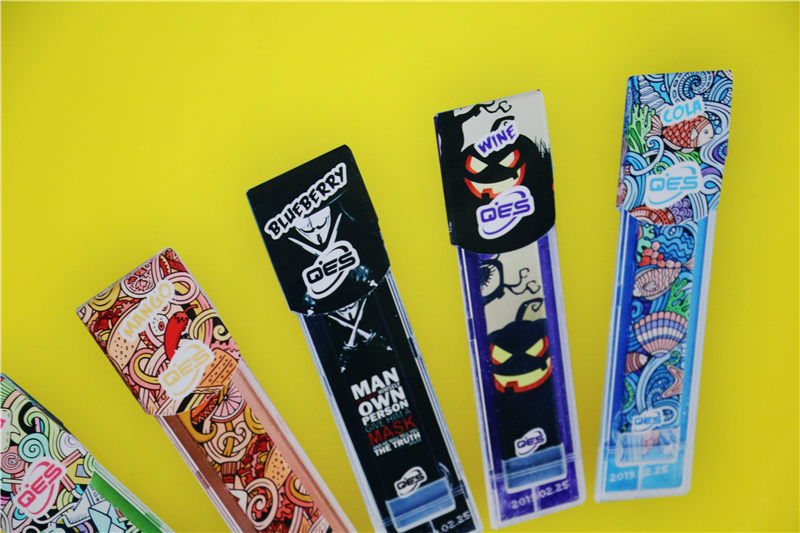 Nicotine addiction plays a fundamental role in sustained smoking, and nicotine itself has little explanation for any harm from smoking, so Ecig acts as a substitute for tobacco to prevent the use of nicotine-containing tobacco, and then when appropriate Reduce or completely stop all nicotine use. Smokers who have completely switched to nicotine products but are unable to achieve long-term use now recognize the health benefits similar to those of non-smoking people.

Ecig is not a tobacco product:

Ecig is a nicotine delivery device, and nicotine transmission devices help smokers stop smoking. Evidence on the efficacy of nicotine is a strong advantage in the latest guidance on nicotine-produced pharmaceutical licenses, and the UK Medicines and Health Products Administration (MHRA) requires that only data from established Ecig products can be used as clinical evidence. Efficacy For any nicotine product, conventional Ecig achieves high-dose delivery of nicotine-matched blood levels, which is considered effective for smoking cessation treatment.

Smoking is very addictive and fatal. Half of all people who smoke in adulthood live prematurely because of smoking; it is estimated that there are 776 million existing smokers in the world in 2012, and there are still 50 million people still alive. Kill unless they stop. Because smokers smoke every four days after about 35 years of age, they will lose their lives on a certain day in the future. It is vital for health to quit smoking as much as possible.

In addition, smoking by parents and siblings makes it easy for children to learn to start smoking, so helping smokers in today's smokers also helps prevent future generations from continuing to smoke. Conventional tobacco control methods emphasize how to weigh the prevention of tobacco intake and stimulate the enthusiasm of smokers to quit smoking. These estimates will be widely adopted around the world.

Ecig offers the possibility that everyone can afford to provide consumers with selective cigarettes, that is, consumption of nicotine is affordable, effective, and socially acceptable. Ecig should also assume its due responsibility to reduce the harm to the health of smokers. This is the true market definition of Ecig.