Discuss nicotine E-liquid hazards
Views: 238 Update date: Jun 17,2019
For the harm of nicotine, we can still start with a sentence, that is, "aside the dose, the hazard is a rogue." Yes, nicotine is a highly toxic substance. It is contained in cigarettes, but those who smoked for decades have not given poison, which is obviously, in a certain dose, it is harmless to the body. So the harm of nicotine E-liquid is not as horrible as rumored.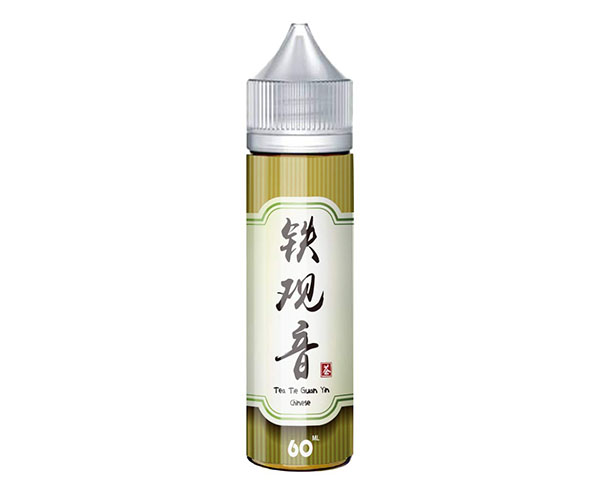 The lethal dose of nicotine was defined as 50 mg long ago, but its true lethal dose is questionable. The case of a 36-year-old woman was recorded at the Bispebgege General Hospital in Copenhagen. She tried to commit suicide with E-cigarette and swallowed 1500 mg of nicotine, 30 times the so-called lethal dose. In the hospital, the patient kept complaining about stomach pain and frequent vomiting. The doctor gave her activated charcoal and she recovered and was discharged after 6 hours.

It can be seen that the lethal dose of nicotine is still very doubtful, but in fact the patient is indeed poisoned, so the nicotine is very toxic, it is still very certain, 1500 mg can be poisoned like this, can it be highly toxic, even if someone does 1500 mg is not fatal, but it is not necessarily used in your body, because everyone's tolerance is not the same, so please don't try it easily.

However, data on the lethal dose of nicotine has been repeatedly cited for a long time, but it has never been reliably justified. In 2014, the Austrian toxicologist Baird Meyer succeeded in cracking its source: this terrible number was randomly written by a German pharmacist more than 100 years ago, and he reached this conclusion based on 1856. Inaccurate data in this textbook.

A bottle of 50 MG 10 ML

vape pan juice

containing 500 MG of nicotine may pose a life risk if eaten by a child. Even if it is only used on the E-cigarette, it may be due to the attraction of the E-cigarette, resulting in a weaker abuse of the minor to cause excessive poisoning.

Is the nicotine poisoning of E-cigarette harmful? I don't have much data to explain it here, but as an

E-liquid company

, we need to constantly test E-liquid, so we can easily overdose nicotine.

What is the excess intake of nicotine? First, the initial overdose of nicotine will cause people to feel dizzy. If you stop using it immediately, it will return to normal in about half an hour. If you continue to smoke, it may cause nausea and vomiting. At this time, you will automatically give up the E-cigarette. Usually, this situation will take a few hours to recover. It is recommended to drink plenty of water and make nicotine as soon as possible. Exclude the body.

Do we need to worry about overdose of nicotine when using E-cigarette? The actual situation is not to worry at all. The intake of nicotine is fed back to the brain in a very short time. In case of overdose, the above situation will occur, and you will not have the desire to smoke. This cannot be compared with us. We must continue to test E-liquid even if we are dizzy or have a disgusting situation. So you don't have to worry too much about nicotine intake. It's different from other highly toxic substances. Its feedback time is too fast, so you can react immediately.

A recent large-scale study of 6,000 quitters by University College London proves that "steam smokers" have a 60% higher success rate in quitting smoking than those relying on nicotine patches or volunteers alone.

It can be seen that the effect of nicotine E-liquid quit smoking is quite obvious. It is harmless at a certain dose, so you can use E-cigarette with confidence, of course, without the user of cigarettes, we do not encourage you to use E-cigarette. After all, nicotine is still hidden.