Conflict of interest between tobacco merchants and Vape dealers
Views: 332 Update date: Dec 03,2018
Today, the large tobacco company Altria Group announced that it officially supports the US FDA's regulations on Vape. This day has finally arrived. After all, the tobacco company is still shooting Vape and shows its position. What are the unknown things happening behind all this?
Speaking of Altria, some people are still unfamiliar, but when it comes to Mo Fei International, everyone knows that Mo Fei International is owned by Altria, so Marlboro, IQOS, etc. are all belong to Altria. This time, Altria Group strongly supports the FDA's relevant regulations, and is ready to directly divest its own Vape products, MarkTen Elite and Apex, directly from the market.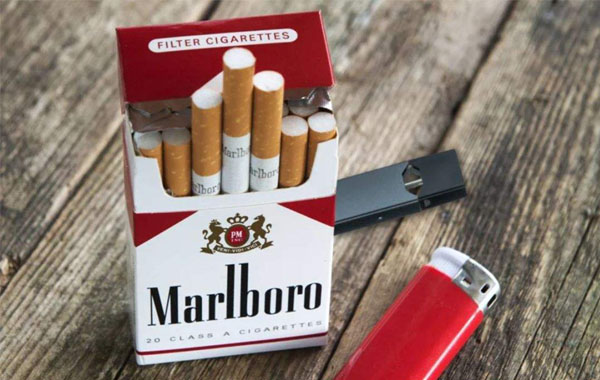 Altia's Vape is not as popular as JUUL, but it is also a well-known brand in the Vape market in the United States, and its sales in the world are very good. Now the regulations enacted in the United States are "tobacco 21 years old", that is, citizens within 21 cannot be purchased, and it is reported that Ohio is also considering legislation "Vape 21 years old". Obviously, this is for Vape, if legislation Successfully, citizens who are within 21 years of age in Ohio cannot purchase Vape.

In fact, as long as we carefully understand this regulation, it is easy to know when tobacco companies are involved in the vape incident. In addition to the "21-year-old statute" just mentioned, it was the FDA's ban on the sale of Vape oil in stores. From last year to this year, juul's sales accounted for 70% of Vape. Officially so good sales, juul is often subject to FDA review. Specific can see the previous article: FDA talks about Vape, E-liquid manufacturers.

Now Altria's shot may be because the FDA has finally begun to strictly control the Vape market. Vape is a competitor in the tobacco market, and many people even think that Vape is the terminator of cigarettes. Therefore, as a large tobacco company, it is not a market where Vape can evade cigarettes without any scruples. And Vape also affects the market of IQOS, which is owned by Altria. Although IQOS is often considered to be Vape, more people will classify it as tobacco products. After all, IQOS uses pure tobacco cartridges. In this way, Altria is actually a pure tobacco giant, he is in opposition to the Vape market.

This is a war on market interests. The tobacco giants have long wanted to deal with Vape. It's just that there was no good time. Now the FDA has taken the shot, and these tobacco giants can just follow the trend, as long as they just take a PR, Vape The bitterness is indispensable, so recently, as the representative of Vape sales, juul's trouble has not been broken. At present, juul's sales have dropped a lot, showing that the tobacco giant's shot has played a role.

Since the war between cigarettes and Vape has begun, it will not stop so easily, and what should Vape do? I believe that we not only need to continue to make products better, but we also need a certain degree of public relations. After all, people are awesome. In many cases, products are good, and they may be destroyed by public opinion. Since Vape is a good thing, then as an E-liquid manufacturer, we must stick to it. I believe that in the near future, everyone will agree with Vape.