Beware of eating nicotine e-liquid
Views: 187 Update date: Jul 29,2019
The lethal dose of nicotine is 50 MG, and the nicotine content of the current nicotine salt e-liquid has a lot of more than 50 MG / ML. In other words, the 1ML e-cigarette e-liquid can kill people. Therefore, the current nicotine salt e-liquid on the market is highly toxic. If it is eaten by mistake, it may cause death. Even in high doses, contact may lead to death.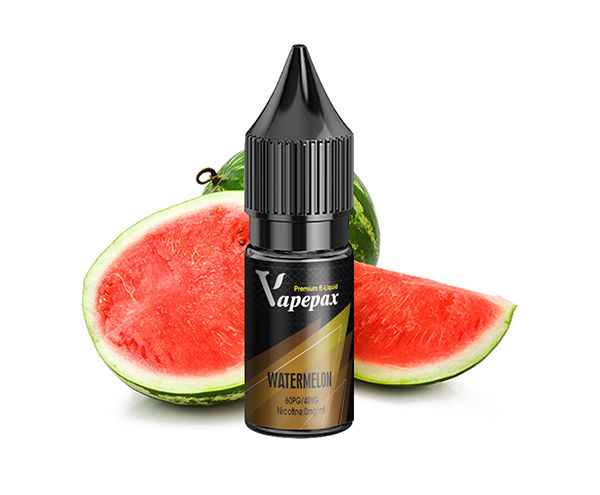 Since 2019, Sweden has increased cases of nicotine e-liquid poisoning. The Swedish Chemicals Agency (Kemi) said that some of the reported incidents involved drinking children with nicotine-containing e-liquid, a toxic substance. Since 2011, the number of poisoning incidents has "significantly increased", and recent statistics show that the center received 67 cases related to e-cigarette or e-liquid in 2018.
At the beginning of the year, the Herald Sun reported on the death of babies due to exposure to e-cigarette e-liquid. Although the coroner has not yet announced the details of infant deaths, it has been confirmed that the cause of death was caused by e-liquid poisoning. . Sadly, this is not the first time an child has lost his life in this way. In 2013, a 2-year-old Israeli girl died after a small amount of nicotine in her e-cigarette vial. Similarly, in 2014, a 1-year-old American child died after exposure to liquid nicotine.
As e-cigarettes become more popular, the number of incidents involving children is expected to increase. Worryingly, statistics from the US and Australia show that these numbers have doubled in the past few years. According to the American Association of Poison Control, "a small spoonful of liquid nicotine can be fatal to children, and a small amount of nicotine can cause serious illness, usually requiring an emergency room."
Excessive use of nicotine also increases heart speed and raises blood pressure and reduces appetite. Large doses of nicotine can cause vomiting and nausea, and in severe cases, people die. Due to work, I often consume too much nicotine. The most nausea and dizziness is the most obvious. I have a vomiting.
In fact, the intake of nicotine from cigarettes is rarely a phenomenon of nicotine poisoning. However, the death of acute poisoning caused by smoking has already occurred in China. If you smoke more, you will be drunk like drunkenness and vomiting yellow water. Death, for which the Chongzhen Emperor ordered a non-smoking.
When nicotine enters the body, it is transmitted through the bloodstream and passes through the blood-brain barrier. After inhalation, it takes only 7 seconds to reach the brain. The half-life of nicotine in the human body is about 2 hours. 2 packs of cigarettes a day is considered to be a heavy cigarette addiction. 2 contains 40 cigarettes. The nicotine contained is about 40MG. If 30% is taken, the nicotine intake is about 12MG a day, and smoking is not. It is possible to smoke 40 cigarettes at the same time, so there is basically no nicotine poisoning in the normal smoking situation.
The UK Drug Safety Board's regulations for the use of nicotine replacement therapy products: the highest daily dose of nicotine is 21 mg. Taking 24 mg/g e-liquid (ie, e-liquid with a concentration of 24 mg) as an example, nicotine in the smoke is absorbed by the human body by about 30%, that is, about 7 mg/g. Therefore, the daily intake of e-liquid at a concentration of 24 mg should not exceed 3 ml.
In fact, nicotine is not completely useless. In addition to nicotine for nicotine or smoking cessation, nicotine has other benefits, such as: promoting angiogenesis, anti-inflammatory effects, prevention and treatment of Parkinson's disease and Alzheimer's disease. Nicotine may be with us for a long time, and its harmfulness should be widely concerned.
Nicotine e-liquid is a dangerous product. How should we prevent e-liquid from being eaten?
As an

e-liquid manufacturer

, preventing e-liquid from being misused or ingested must play a positive role, such as indicating the hazard of the product on the label and marking it in a conspicuous position.

Secondly, the outer packaging is very important. If the e-liquid is packaged like a beverage or food, it is easily eaten. Although the current e-liquid bottle has a cover with a safety lock function, it is obviously not enough, and the quality of the bottle should be such that the child cannot be opened.

Do not sell e-liquid to minors. The safety awareness of underage is even thinner. Even if they do not eat e-liquid by themselves, it is easy for other children to eat.

If there are children in the family, the best way is to use the cartridge instead of buying e-liquid directly, which can fundamentally prevent the possibility of e-liquid being eaten. If you are buying bottled e-liquid, please tighten the cap after use and place the e-liquid in a place that children can't reach. By the way, you can also tell the child about the e-liquid hazard (I remember when I was young) Our pesticides and Tianna water are placed in a public area, even under the table, but parents will teach us not to touch those things. As a result, none of our brothers and sisters have ever touched such things, so education is also Very effective).