Advantages of wholesale e liquid directly from e liquid factory
Views: 604 Update date: Aug 14,2018
If you want wholesale eliquid, where will it be wholesale? From the current market, the average large customer will be directly from the e-liquid factory wholesale, while the slightly smaller customer will be purchased from the e-liquid wholesale supplier.
Why are there two different situations? Mainly because small customers are afraid that their orders are too small, e-liquid factory is not willing to provide products, so they would rather purchase goods from the wholesaler at high prices.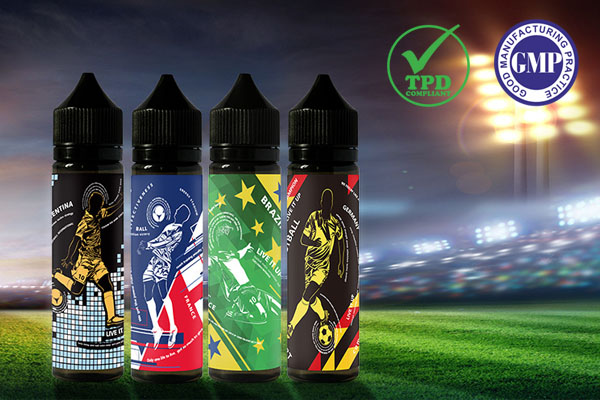 In fact, this is not necessary, because since the e-commerce prevails, orders have been gradually fragmented, the factory is willing to undertake some small orders, and give certain support, so that customers have a better development, in order to bring more Great development.

So what are the advantages of e-liquid factory wholesale e-liquid directly?

1, the price: the most direct is reflected in the price, directly from the e-liquid factory wholesale, can save the profit of the middlemen, the price is naturally lower.

2, flexible customization: If you want to develop your own e-cigarette brand, you work with the wholesale supplier, you will find it very difficult, long time, and error-prone. And if you cooperate with e-liquid factory, you only need to provide the demand, they have a mature plan for you to choose, they have a wealth of e liquid OEM, ODM business experience, you basically do not have to consider the product, just consider how to sell enough.

3, stable quality: If you purchase from the wholesale supplier, then you may often receive different e-liquid factory products, because they may change e-liquid manufacturers often in order to save costs, and you do not know Then there is the risk of quality. And when you cooperate with the e-liquid factory, it is naturally stable in quality.

4, high communication efficiency: because the intermediate link is reduced, you directly communicate with the e-liquid factory, if you have any good ideas, or need to change something, you do not need to through the wholesale supplier, greatly improving the efficiency of communication.

5, more flavor: e-liquid factory custom e-liquid factory, no matter what taste you need, e-liquid factory can be customized for you, and e-liquid wholesale supplier is not available.

6. Support: If you buy e-liquid with e-liquid wholesale supplier, you won't get any support from them because they only care about their profits. If you cooperate with e-liquid factory, it is very flexible. It is very flexible to cooperate with e-liquid factory. In order to cultivate more potential customers, you may offer certain discounts in price in advance, so that you can put more More money is spent on sales. If you sell e-liquid factory brands, then the discounts you get may be even bigger, because they want to promote their e-liquid brand, profit is not an early consideration, you find this kind of factory cooperation, you Will get more support.