About e-liquid shelf life
Views: 612 Update date: Aug 20,2018
We all know that any kind of food product will definitely involve the date of manufacture. Every day we pay attention to the production date of some frozen foods, snacks, etc., so that we can eat the expired food and cause physical discomfort.
Although e-liquid is not a food, it is also a product of human intake, so there should be a shelf life. Some regular products will print out the production date and shelf life or recommended date at the bottle, but because our current e-liquid market is very complicated, the fish is mixed, and there are no clear regulations, at least I have seen Most e-liquids do not have a shelf life, and even the manufacturer's information is difficult to trace.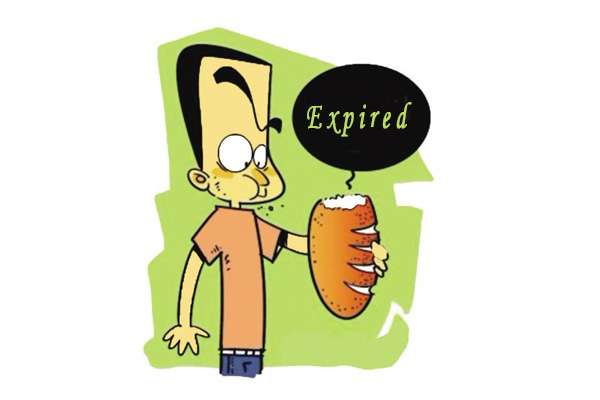 Is the shelf life of e-liquid important? There are many factors in this problem. Let's talk about the shelf life of e-liquid.

To discuss the issue of shelf life, we first need to know what is the definition of shelf life? Let's see what is the shelf life:

The shelf life of the product refers to the Premium period of consumption of the product. The shelf life of the e-liquid product is provided by the e-liquid manufacturer and is marked on the product used for a limited time. During the warranty period, the manufacturer of the product is responsible for the quality of the product in accordance with the relevant standards or express guarantees. Sellers can safely sell these products and consumers can use them safely.

Shelf life is not the only criterion for identifying whether a product such as food has deteriorated. It may be prematurely deteriorated due to storage methods, environmental changes, etc. Therefore, food should be eaten as soon as possible after the expiration date.

The shelf life of the opened foods will be shortened, so use them as soon as possible to avoid deterioration of product quality.

This is true in everyday life. If a bottle of milk looks and smells no problem, then even if the shelf life is over 2 days, you might drink it right? But if a piece of cake is sour, even if the expiration date has not arrived, you will definitely throw it away.

These dates are largely instructive and play a supporting role. However, most of us are too convinced of the shelf life and give up some regular judgment.

How long does e-liquid last? The real and concise answer is: We really don't know. Using the correct method of storing e-liquid, the perfect shelf life should be as long as 2 years, based on an estimate of the oxidation process of propylene glycol and vegetable glycerol and nicotine.

To put it simply, if you buy a regular electronic e-liquid and store it in a glass bottle in a cool place, your e-liquid is likely to be preserved beyond the shelf life after opening the lid. time.

There are many variables to consider when judging whether e-liquid is out of date. The expiration time can be any one of the time points, considering the freshness, not the specific indicators of corruption. But this does not apply to things like electronic e-liquid that can be stored stably.

But this is not absolute. If it is an artificial flavoring e-liquid, it may not be as pure as a natural flavor, but its taste will remain longer and will not change. Which one do you prefer?

Let's say something more specific. When judging whether e-liquid is deteriorating, there are many variables to consider. The quality of PG, VG, nicotine and flavoring; the ratio of their mixing together; and the storage conditions of e-liquid can affect the shelf life of your e-liquid.

Although the e-liquid shelf life is generally considered to be about two years, its quality is critical. If you buy cheap e-liquid, your PG and VG may start oxidizing and deteriorating two years ago for cheap reasons.

In turn, nicotine will oxidize more quickly if not handled properly. If the e-liquid is repeatedly exposed to the sun, or in a damp room, or if the ambient temperature changes drastically, then the nicotine will become darker and darker, with a "pepper" feel every time it is pumped, despite oxidation. Will not affect its effectiveness. If the appearance and smell of the e-liquid are good, then you have nothing to worry about.

Finally, flavors vary in quality and formulation, and natural ingredients such as vanilla or other food extracts may lack the preservative properties of chemical flavorants and may also reduce their shelf life. You may also notice that some natural flavors will begin to separate from other ingredients if not used for a long time, resulting in stratified precipitation. If the bottle is still layered after shaking, it is Premium to drop the bottle of e-liquid because it will cause a very unpleasant steam experience, even if it has not expired.

I suggest that you judge your e-liquid yourself. If you have concerns about long-term storage of e-liquid, then don't use it, just drop it.

But if you want to keep the old e-liquid as much as possible, then you will find that even if the bottle is new, the taste may not be as good as it used to be. In fact, some players prefer to store e-liquid for a period of time before use, which will make the taste more mellow, plus the natural oxidized nicotine provides a click throat.

These are all personal choices, and as we often say, personal preferences are strong and not better. As long as the e-liquid in your e-liquid bottle is qualified, no matter how long its shelf life is, it should be perfect.