Vapepax E-Liquid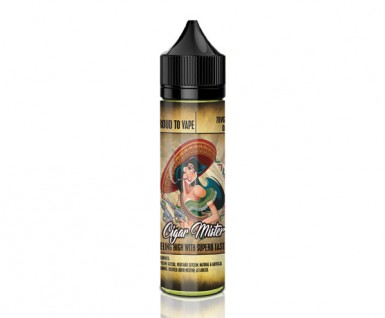 2018 Vapepax Cigar Mister e-juice
mellow taste - ★★★
Sweet taste - ★★★★★


assumes smoothness - ★★★

capacity:60ml

PG:VG : 30% : 70% Nicotine content : 0MG 3MG 6MG
2018 Vapepax Cigar Mister e-juice corresponds to Alliance Cigar Mister e-juice, Alliance Cigar Mister e-juice has been selling for more than 3 years, and we have received a lot of feedback, so we decided to adjust it. But the Alliance Cigar Mister e-juice is still very popular, so we assigned the latest Cigar Mister e-juice to Vapepax.
China wholesale E-juice manufacturers, Internationally certified E-juice factory, Quality is more secure.

Vapepax E-Liquid

Vapepax is an branded series special developed for Western countries; complex blended, huge vape.

This product is a new version of Vapepax e-juice in 2018. Compared with the old one, we have re-modulated the customer's feedback and market demand. Our re-adjusted ingredients and formulas have made their performance even more perfect. We welcome new and old customers to request sample testing, if necessary, please contact our customer service staff!

"Natural, green and safe" is the permanent basic requirement of our products. Our products are acclaimed by purchasing agents and customers worldwide. Contact us today to begin sourcing.

The brand owner directly wholesales, removes the middleman difference and gives you an edge in market competition.




E-Liquid Flavors

Domestic flavors, Foreign flavors,Fruit、
Mint、Drinks、herb、mix、food、special
flavors.

Raw materials


USE ED propylene glycol(PG)
Vegetable glycerin Production of Malaysia(VG)
PG and VG mix by demand


Nicotine juice strength
Strength of nicotine juice means how many mg nicotine in 1ml nicotine juice.
Normal nicotine strength are 0mg,3mg,6mg,12mg,18mg,24mg.
Packing of E-Liquid Including
---
colorful box




child-proof cap

production date


eye-drop tip


Label
protect film for bottle



Qualifications
---
We firmly adhere to international
FDA, ISO9001, GMP
production practice and other relaled regulations to manage the process in the highest quality standard.

Cooperation
---
OEM

Original Equipment

Manufacturer




01

Inquiry




02

sampling




03

signing

contract




04

Payment




05

Transportation
Other Flavor E Juices You May Also Like: