1ML E-liquid is equivalent to a few cigarettes?
Views: 222 Update date: Feb 28,2019
Nicotine is not the real "culprit" of cancer, but it cannot be abused because e-cigarettes are free of tar and carbon monoxide. In foreign countries, there have been many incidents of abuse of nicotine leading to poisoning, so it is still necessary to understand the conversion of E-liquid concentration and cigarettes according to their actual situation.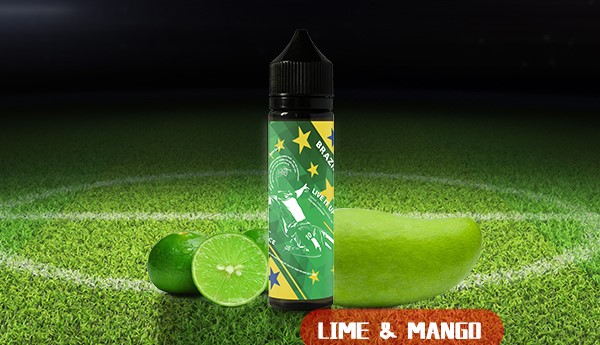 According to the well-known cigarette brands, the nicotine content of the classic cigarettes is 1MG per cigarette. If a person uses 20 cigarettes per day, they need to take 20MG of nicotine per day (actually ingested nicotine). Far less than 20MG).

At present, the most common E-liquid concentration on the market is 3MG (the actual concentration is also not up to standard). If it is 3MG E-liquid, 1ML of nicotine is equal to 3MG, which is equal to the nicotine content of 3 classic cigarettes.

According to our daily use of 5ML, then the daily nicotine we consume is roughly 15MG (actually the nicotine intake is far less than 15MG).

As can be seen from the above, we take 5ML of E-liquid every day, which is equivalent to pumping 15 cigarettes. When we smoke enough nicotine, then the cigarette addiction is naturally satisfied, so we don't need to continue using the e-cigarette.

If you use a small smoke product, the concentration of E-liquid in the cartridge will be very high, and we have developed a nicotine base E-liquid concentration of up to 60 MG for the development of small smoke.

This means that the nicotine base E-liquid 1ML contains 60 mg of nicotine, equivalent to 60 classic cigarettes. Imagine what would happen if you smoke 60 cigarettes a day.

For a normal person, if you inhale so many cigarettes every day, your body will be very uncomfortable and cause great harm to your health. In addition to nicotine, cigarettes also contain toxic substances such as tar and carbon monoxide. But for e-cigarettes, E-liquid contains only nicotine, no tar and other substances in cigarettes, so this conversion has no practical significance.

However, it is not possible to abuse e-cigarettes because of this. After all, nicotine inhalation can cause poisoning. Therefore, please be restrained. Once dizziness, chest tightness, nausea, etc. occur during the use of e-cigarette, it means excessive intake of nicotine. Now, stop using e-cigarettes, ventilate, breathe fresh air, and drink plenty of water. If the symptoms are serious, you need to seek medical advice promptly.

For E-liquid manufacturers, we often have the process of testing E-liquid. For the high concentration of nicotine base E-liquid, we found in the actual test process that some people will have dizziness and nausea after taking a few mouthfuls. The phenomenon, so I also remind the majority of e-cigarette users, can no longer choose E-liquid according to the previous throat, because nicotine base E-liquid has a strong sense of throat, it may cause you to choose the wrong The E-liquid causes inexplicable dizziness and nausea.

The best way to do this is to convert the amount of nicotine you need to smoke your cigarettes and your approximate daily E-liquid usage. As long as it is within a reasonable dose range, we are safe to use e-cigarettes, so there will be no dizziness or nausea. The phenomenon.