Which is better for e-cigarettes and tea smoke?
Views: 288 Update date: Oct 30,2018
In order to be healthy and able to stay away from cigarettes, many people hope to have good smoking cessation or smoke-making products. E-cigarettes and tea-cured tobacco all claim to be able to quit smoking and replace tobacco. So what is the difference? Which is better for e-cigarettes and tea smoke?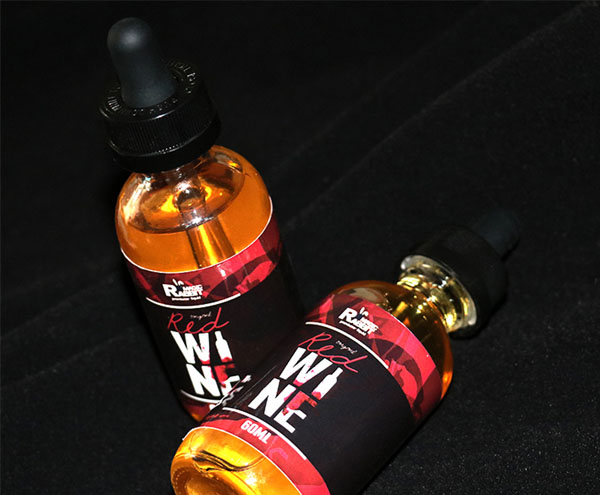 Let's take a look at what is e-cigarette and what is tea smoke:

What is an electronic cigarette?

E-cigarettes are electronic products that mimic cigarettes and have the same appearance, smoke, taste and feel as cigarettes. It is a product that allows users to use nicotine, flavor, VG, PG, etc. by means of atomized E-liquid.

What is tea smoke?

Tea smoke is a "cigarette" that has gradually emerged in recent years, made from tea as a raw material, and the market is positioned as a "healthy alternative to traditional cigarettes." The package of tea smoke imitates ordinary cigarettes and looks just like cigarettes, but the filter of "tea smoke" is not a fiber tow, but a cotton yarn. "Tea smoke" can tear the wrapping paper. When the tea is brewed, it can also be ignited directly, or after a few mouthfuls, it can be smashed and then opened to soak in water.

I will not repeat the introduction of e-cigarettes here, and I have written many articles to introduce e-cigarettes in detail. Let's take a closer look at what tea smoke and the experience of using tea smoke.

Does "tea smoke" contain no nicotine and tar?

In principle, tea smoke is not nicotine-containing, but from the perspective of tea smoke sold in the market, tea smoke is added with nicotine. From the propaganda of tea smoke, tea smoke does not contain tar, but from the experience of the tea smoke I use, tea smoke should contain tar, but the content is much smaller than cigarettes.

Is tea smoke healthy?

Yang Yajun, director of the Tea Research Institute of the Chinese Academy of Agricultural Sciences, has reservations: "As of now, there are no scientific results to prove that the active ingredients of tea polyphenols, theanine, minerals and other teas can be absorbed by the body by pumping. At the same time, he believes that the dust particles and gases produced by the burning of tea are harmful to human lungs.

According to Luo Liewan, the chief expert of tea in Zhejiang Province, "tea" does not match "smoke". He said: "Tea is a healthy drink, smoking is harmful to health, and the combination of tea and smoke itself is not compatible.

Many domestic experts and scholars have also expressed their views on this. Yang Gonghuan, director of the Global Center for Tobacco Control Research in China, once said: "All tobacco products will not reduce the harm caused by tobacco, and the current tea smoke on the market does not help smokers to quit."

How does the use of tea smoke feel? How is it compared to e-cigarettes?

Look at the appearance: Although the tea smoke is the same as the cigarette from the package, the tea leaves are not as soft as the tobacco leaves, so the tobacco leaves in the tea smoke are easily leaked out, and the cigarettes basically do not have such problems. The electronic cigarettes use E- Liquid does not have this problem.

Taste: Compared with cigarettes, the taste of tea is very light, and there is no smell of cigarettes. The taste of e-cigarettes is determined by E-liquid. Its customization is very high. Currently, there are fruit flavors, beverage flavors, tobacco flavors and pastry flavors on the market. Wait, at least 10,000 kinds of tastes have been checked, which is not possible with tea smoke.

In summary, I do not recommend the use of tea smoke. First of all, the cancer caused by cigarettes is caused by the burning of cigarettes and many carcinogens. Secondly, since tea smoke is added as tea smoke, it will also be concealed. Third, tea The taste of the smoke is really bad, and the taste is not much. Fourth, there is not much research on tea smoke, and the safety is not very clear.