What is the difference between e-cigarette suction and lung suction?
Views: 248 Update date: Nov 19,2018
From cigarettes to e-cigarettes, one of the biggest differences in the method of smoking is lung absorption. Generally, smoking cigarettes does not use lungs, and the Premium experience of pumping high-power electronic cigarettes is to use lungs, for cigarettes and Different methods of smoking have been mentioned in the article before, please refer to "Differences between e-cigarettes and cigarette smoking methods". The article only briefly mentions the differences. It is difficult for novices to figure out the advantages and disadvantages between lung suction and mouth suction.
The way of mouth suction is basically the same as that of smoking cigarettes, and the lung suction is closer to the inhalation method when using hookah. High-power electronic cigarettes on the market are suitable for lung suction. Low-power electronic cigarettes are only suitable for mouth suction, but not absolute. High-power electronic cigarettes can achieve the effect of mouth suction by adjusting the venting holes and power of the atomizer. , low-power electronic cigarette liquid may reach the effect of lung suction due to the development of technology.
The following is a detailed description of the advantages and disadvantages of mouth suction and lung suction. As for the analysis of mouth suction and lung suction, refer to the previous article "Differences between e-cigarettes and cigarette smoking methods". It is not repeated here.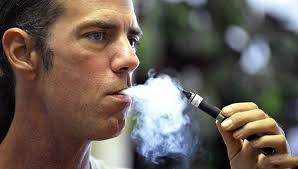 Mouth suction
Advantages of mouth suction:
E-liquid consumption is very low, very suitable for users who quit smoking or smoke, because the customary and absorbed nicotine can be satisfied.
Mouth suction allows the smoke to stay in the mouth for a longer period of time, so that you can taste the taste of the electronic cigarette better.
Disadvantages of mouth sucking:
The amount of smoke inhaled by mouth is very small. Do you want a fancy smoke show? That is impossible.
The kind of coldness that can penetrate the heart and lungs is also not brought by the mouth-sucking method. The mouth-sucking can only make you feel a little cold feeling. It is completely impossible to experience the feeling of coolness like lungs, so Mouth suction is basically missed with the cold series E-liquid.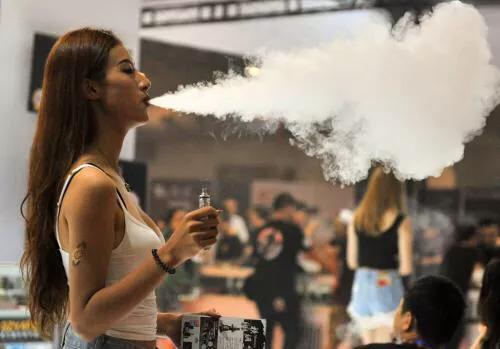 Lung suction



Advantages of lung suction:

Direct inhalation into the lungs can have a large amount of smoke inhalation. Compared to mouth suction, lung suction can inhale more smoke. For those who like to play fancy smoke, this is fundamental, without such a large amount of smoke, they I can't complete all kinds of fancy smoke performances. Even if I can perform, the concentration of smoke is not enough, and I can't get visual effects.




Disadvantages of lung suction:




First of all, lungs really consume a lot of E-liquid, so before you decide to suck up, you have to stock enough E-liquid, and 10ml E-liquid 1 sale may not be enough. Also, in order to achieve a better amount of smoke, the power used by the lungs is very large. Generally, there are two 18560-point lithium batteries, and about 40 ports are basically dead.




Second, the speed of lung suction is not well controlled and it is easy to burn to the mouth; high concentration of E-liquid uses lung suction, which may produce a strong Throat hit, even hurt the body, making people feel uncomfortable; you should always pay attention to you. The E-liquid content inside the atomizer is not easy to dry out, and the taste produced by dry burning is really disgusting.