Treat e-cigarette objectively
Views: 45 Update date: Jul 30,2020
Everyone's general impression of e-cigarette should be a less harmful smoking cessation and replacement tool. For e-cigarette newcomers, the source of information about e-cigarette is generally from the Internet, but the information on the Internet about e-cigarette is more negative information, and there is very little positive information. In particular, the language of negative information is stronger than criticism. Drugs are inexhaustible, and they mean a disaster to the country and the people. It seems that the e-cigarette is immortal, and the country will not be the same. A lot of complicated information makes people who don't know e-cigarette very confused. Here I will give an objective evaluation of e-cigarette.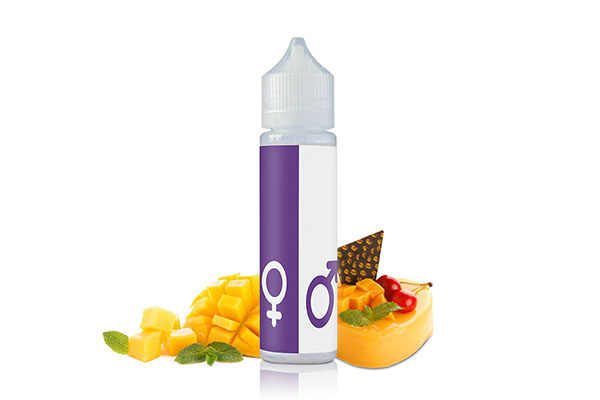 The e-cigarette was born in 2003. At that time, e-cigarette's TV shopping advertisements were flying all over the sky. People who have passed through that era should still have an impression. However, the thunder and the rain are small. After several years of bombing of TV shopping advertisements, there is no The most fatal disadvantage of making e-cigarette popular is that the taste of e-cigarette is too bad for smokers to accept.

Until around 2013, the e-cigarette came back to China after being popular abroad, but at this time the e-cigarette was not the former low-power e-cigarette, but the e-cigarette pursuing high-power and large smoke. Its main users For some young players, quitting and replacing cigarettes are not their main needs. Fancy smoke is their favorite. e-cigarette has returned to the public's field of vision this time, but the impact is not great.

Until 2018, Altria acquired a 35% stake in juul represented by nicotine salt cigarettes for US$12.8 billion. A start-up small cigarette company has achieved such great success after several years of operation. Focus on the e-cigarette industry. In 2019, many e-cigarette companies have joined the ranks of small cigarettes. This year is also known as the first year of small cigarettes. In this year, e-cigarette is also called the focus of public attention. What follows is the discussion of e- The voice of cigarette is increasing.

The main point of the debate on e-cigarette is nothing more than two points: Is e-cigarette harmful? Can e-cigarette quit smoking? Let's talk about it below.

Is e-cigarette really harmful?

Regarding the hazards of e-cigarette, the British government department that I highly respect: the hazard of e-cigarette is 95% lower than that of cigarettes, which means that e-cigarette is harmful. Many media that I can't figure out only talk about e-cigarette. Harm, and laxative does not talk about the harm of cigarettes, e-cigarette is a product that replaces cigarettes. If you don't compare it with cigarettes, it is meaningless to talk about the harm of e-cigarette. It is much less harmful than cigarettes, and it is very suitable for smokers who want to reduce the harm of cigarettes. I don't know if it will be more objective to say this.

I have seen many merchants selling e-cigarettes under the name of harmless and cleansing the lungs, saying that e-cigarettes are harmless is obviously fraudulent. As for the cleansing of the lungs, ordinary e-cigarettes definitely cannot have the cleansing function. Yes, but it does not rule out that someone can make an e-cigarette with real lung cleansing function, but this should belong to the medical category.

e-liquid is a physical blend of food grade or medical grade vegetable glycerin, propylene glycol, flavor and nicotine. Nicotine is a highly toxic substance, and it is contained in our common foods. It is harmless in moderate amounts, but it is addictive, while vegetable glycerin, propylene glycol and flavors may not be harmful. It is familiar, but these substances are contained in our daily food, so e-cigarette is harmless from the perspective of e-liquid ingredients, but e-cigarette is to inhale the smoke generated by heating into the lungs, which is similar to the daily The consumption of e-cigarette is different, so the safety of e-cigarette needs more data accumulation.

E-cigarette is not suitable for anyone. It is contraindicated. Minors, pregnant women, breastfeeding women, digestive diseases, lung diseases and nicotine allergies are not suitable for e-cigarette.

Can e-cigarette quit smoking?

e-cigarette is regarded as an artifact of smoking cessation. Of course, if I say it is an artifact, I would exaggerate it. Studies conducted by some foreign research institutions show that e-cigarette has a much higher smoking cessation efficiency than other smoking cessation products, and is currently the highest smoking cessation success rate. The product.

Quitting smoking is a very difficult thing. It is not that you can successfully quit smoking by purchasing an e-cigarette. Even those who have successfully quit smoking may start smoking again due to environmental factors. Such examples are not uncommon.

In addition to good tools to help quit smoking, methods and patience are very important. Just buy an e-cigarette and smoke it and give it to people who quit smoking. Very few people, but not without it, but if you put this kind of smoking cessation experience on the Internet , It is easy to misunderstand other smokers.

As for the method and process of using e-cigarette to quit smoking, you can refer to some online netizens to quit smoking sharing. As long as the method is proper, you can accept the taste of e-cigarette, and have the perseverance to quit smoking, then your success rate in quitting smoking will be high.