Is the e-cigarette's smoking cessation effect paying attention again?
Views: 155 Update date: Jul 08,2019
As a smoking cessation and smoking substitute product, e-cigarette has received much attention in recent years. e-cigarette has made outstanding contributions to smoking rates in many countries and has become the most ideal smoking cessation product among many smokers.
On the 32nd Global No Tobacco Day on May 31, smoking cessation is naturally the most discussed keyword on this day, that is, the search volume of the word "e-cigarette" reached its peak on this day, so everyone has put e-cigarette Linked to smoking cessation.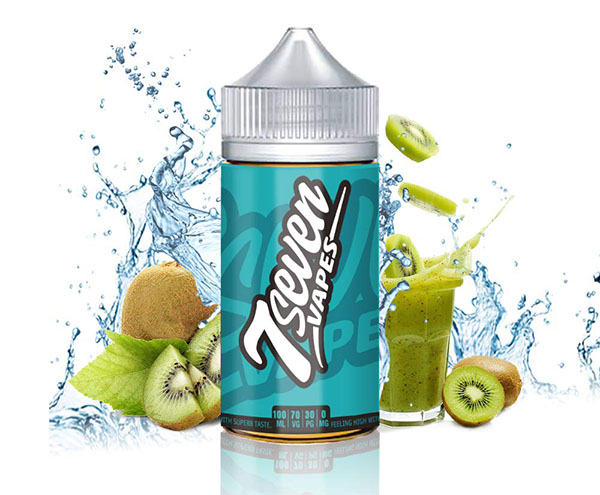 Smoking is a problem left over from history. There are many smokers of high smoke age in the world. They have been fighting for more than ten years, even decades, and it is very difficult for them to completely quit cigarettes with their own perseverance. People of the age are not suitable for quitting smoking. Smoking is not only their habit, smoking for a long time, so that their body and cigarettes reach a balance point. Quitting smoking will endanger their health.

According to the latest survey data from the World Health Organization, about 1.1 billion people worldwide have a habit of smoking in 2018, a decrease of nearly 40 million in the past 18 years compared with about 1.14 billion in 2000. The replacement of traditional tobacco with e-cigarette was first popular in European and American countries. The United States Gallup began to count the number of smokers since 1944. At that time, 41% of adults in the United States smoked. In recent years, this number has dropped to 21%. According to the National Bureau of Statistics (ONS), in the year of 2018 alone, 400,000 people quit smoking in the UK, which reduced the number of smokers in the country to 6.1 million, accounting for 14.9% of the population.

During the same period, e-cigarette consumption in the United States, the United Kingdom and other countries began to grow. In 2016, the top three global e-cigarette consumption markets were the United States, the United Kingdom and Italy, accounting for 43.2%, 12.7% and 6.9% of global e-cigarette sales. . Although there is still a lot of controversy surrounding the e-cigarette new thing on a global scale, it cannot be denied that the development of e-cigarette is accompanied by a decline in the number of smokers.

One of the major obstacles to the current e-cigarette replacement of cigarettes is the high cost. A cigarette cartridge costs about 30 yuan, and the number of cigarettes sucked by a cigarette is equivalent to the amount of a pack of cigarettes. Although high nicotine can make nicotine more easily, it sucks. The number of mouths is a habit, and it is difficult for smokers to adapt. But in addition to cost, cigarette e-cigarette has the following three advantages:

Advantage 1:

e-cigarette is less harmful; the UK's attitude toward e-cigarette is relatively more positive than many countries' conservative attitudes toward e-cigarette. In 2015, a research report issued by the Ministry of Health of the United Kingdom pointed out that e-cigarette is 95% less harmful than real tobacco and is a weapon for smokers to quit smoking.

In the face of some voices in the media, Professor Ann McNeil of the Public Health Agency of England said: "There is no evidence that e-cigarette has a negative impact on smoking rates. On the contrary, evidence suggests that e-cigarette is another way to stop smoking. Tools." Professor Bernard Dozenberger of France even said, "The e-cigarette is not dangerous for one day." Although these claims are still inconclusive, it is an indisputable fact that e-cigarette is less harmful.

Advantage 2:

"Fume" has less impurities and a slightly better taste. From the composition of "smoke", e-cigarette uses an atomizer to

e-liquid

fog containing nicotine, propylene glycol, food flavor and other ingredients. To simulate the taste of traditional tobacco. In contrast, traditional tobacco produces smoke by burning tobacco leaves and the like. It is necessary to know that tobacco leaves and the like produce hundreds of harmful substances such as tobacco tar, heavy metals, carbon monoxide, etc., only in terms of taste, e-liquid fog. The e-cigarette experience is better than the former.

Moreover, the most harmful to human body in tobacco is tar and heavy metals. Although e-cigarette cannot be said to be completely healthy, it is superior in taste and harm, and is a better choice for "quit smoking."

Advantage 3:

Clean, portable, safe, and more in line with the "new" cultural trend; in addition, the popularity of e-cigarette has a certain relationship with the new cultural trends, and the consumption of traditional tobacco will produce many "derivatives". The e-cigarette does not produce waste such as soot and cigarette butts due to its own characteristics, and relatively small in size and portability, and has no open flame characteristics, so that it does not cause fire hazards. Under the global cultural trend of public space civilization, the strengths of e-cigarette are far behind traditional tobacco.