Is e-cigarette smoke?
Views: 370 Update date: Aug 29,2018
Is e-cigarette smoke? There have been many people who have been controversial. Although e-cigarettes are also called "smoke", they are a kind of steam products. Different e-cigarettes are divided into many different types because of the different principles and materials of smoking. Some time ago, the pilot of an airline in China caused an unsafe incident due to the misuse of electronic cigarettes, and pushed the e-cigarette problem to the forefront. Recently, a passenger in Beijing's Beijing Subway Line 10 has been arguing over the use of electronic cigarettes and dissuasion, which has once again triggered discussions on whether public places can absorb electronic cigarettes. After the subway dispute, the Beijing Tobacco Control Association of China clearly stated that the current popular electronic cigarettes will also release harmful second-hand smoke. Public places should be banned from smoking, and plans to promote the inclusion of electronic cigarettes in tobacco control.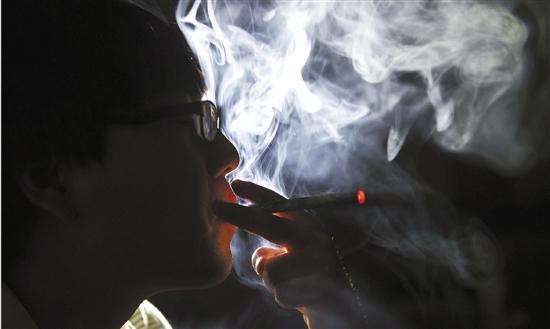 Earlier, the World Health Organization has clearly pointed out that electronic cigarettes are harmful to public health. Although the electronic cigarette is wearing a harmless coat, playing with high-tech scorpions, and even developing a popular culture of smoke styling, its smoke still exists, such as the smoke and its ingredients released by others. A definition of psychological and physiological "smoke". In short, e-cigarettes are also smoke, which is equally harmful and affecting people. The government should strengthen its regulation, especially to eliminate the harm of adolescents and non-smokers.

In China, the regulation of e-cigarettes is still blank, and the attributes of e-cigarette products are not yet clear. Some e-liquids contain nicotine, but according to the relevant definition of the Tobacco Monopoly Act, it is not a tobacco monopoly. Some e-cigarettes claim to help stop smoking, but they are not drugs, health products or medical devices. It can be said that most electronic cigarettes are in the "three nos" state, that is, there is no product standard, no quality supervision, no safety evaluation. If even the e-cigarette is not clear, then there is no way to talk about legislative supervision. The gap in this aspect should obviously be filled in priority.

At the same time, people's understanding of e-cigarettes also has a lot of deviations. Many merchants are also keen to promote the promotion of e-cigarettes by signboards such as "smoking cessation transition" or "e-cigarette harmless". The idea of whether e-cigarettes are smoke is mainly to look at the components of e-liquid, because e-liquid determines the substances produced by e-cigarettes. This is why some countries do not ban e-cigarette equipment, but for e-liquid It is clearly defined. Many people on the Internet who are biased against e-cigarettes always think that e-cigarettes are equal to cigarettes. It is completely wrong to ignore the principle of e-cigarettes and the composition of e-liquid. Therefore, for the nature of e-cigarettes, whether or not it is harmful to health and other related knowledge should be promoted as soon as possible.

The final conclusion is: e-cigarette is currently "smoke", because this is a common understanding, but it is not equal to smoke, it should belong to a category of smoke, a new, definable, healthier "smoke" .