Is e-cigarette marketing off track?
Views: 182 Update date: Aug 21,2019
This year, more and more marketing articles and advertisements about e-cigarette appeared on various information platforms, and the tobacco product market, which could not be advertised, quickly became hot. As a substitute for smoking and smoking cessation products, the marketing of e-cigarette has deviated from the track. Now the e-cigarette marketing theme is more about fashion, function and taste, rather than the core of smoking cessation and replacement for e-cigarette.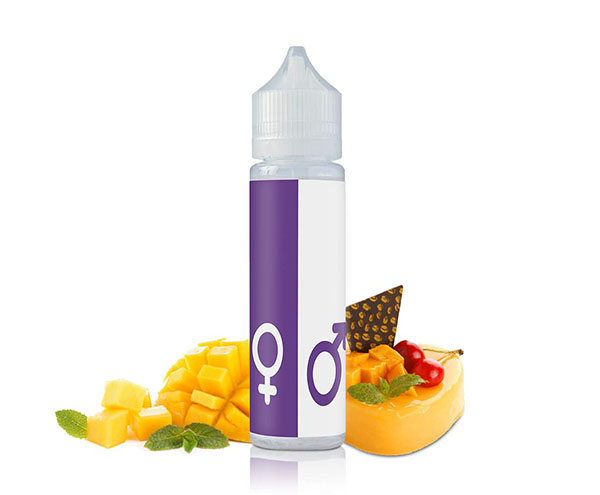 At present, e-cigarette users are divided into two main groups, one is a fancy smoke player based on high-power e-cigarette, and the other is a smoker customer who wants to quit smoking or replace smoking. But now the e-cigarette is moving towards functionalization, flavoring, styling, etc., and for the true core of e-cigarette, smoking cessation and replacement of smoke have become a side effect.

From the 2018 period, the network is full of various e-cigarette and e-liquid marketing articles, they sell their taste, appearance and function, but do not emphasize their role or result in quitting smoking and replacing smoke. The essence of a product originally intended to quit smoking and replace smoking has begun to deviate from its core value.

According to experiments conducted by some authoritative organizations, the e-cigarette's smoking cessation effect is more than twice that of similar products. Compared with similar products, e-cigarette is the closest to real smoke, which is one of the important reasons for many smokers to choose to use e-cigarette to quit smoking. A smoking cessation product like nicotine patch can't provide a similar experience, so we should cherish the core value of e-cigarette and let them return to the original intention of quitting smoking and replacing cigarettes.

There are hundreds of millions of smokers in China. With such a large market for smoking cessation and replacement, there are enough e-cigarette and

e-liquid manufacturers

to make profits. We don't need to bring non-target customers into the e-cigarette user base. . Such blind marketing may end up hurting not only ordinary users, but also e-cigarette companies, such as: rigorous control, like the tobacco products in the production and sales are subject to state control; administrative punishment and other means, It is estimated that the fall may be a piece of e-cigarette business.

As far as the current market reaction is concerned, sometimes non-smokers are more likely to accept e-cigarette because they have decided that the product is fresh and harmful, and there are many options for taste. However, smokers are more difficult to convert into e-cigarette users, especially old smokers. They may have been loyal to a cigarette for decades, making it really difficult for them to become e-cigarette users.

Many companies are trying to sell e-cigarette products in order to save money before the policy is implemented. In fact, I am deeply aware of the current e-cigarette dilemma. I have taken a lot of e-cigarettes to test for smoking friends. The older I smoke, the less interested I am in e-cigarette. The big ones are interested in e-cigarette. The most feedback is the taste. It seems that the most important reason why e-cigarette is not popular among smokers is the taste.

Feedback from some smokers I also saw the future of e-cigarette. According to some smokers who used e-cigarette, they think that the current e-cigarette is much better than before. It is very novel now, and it can accept its taste, but it is not enough confidence if it is completely replaced. Therefore, e-cigarette and e-liquid companies can put their minds on the research and development of products. As long as they can satisfy the taste of smokers, I believe they will be happy to accept e-cigarette.

E-cigarette is not a fashion product. It is the gospel of quitters. It is a product used to quit smoking and replace tobacco. Those who have not smoked before do not recommend using e-cigarette. Although e-cigarette is much less harmful than cigarettes, But after all, it is still harmful. At the same time, whether e-cigarette will become addictive is also controversial (for work reasons, I have a lot of e-cigarette on the desktop, I will continue to pump e-cigarette in the office, but I will not think about it at other times). If you end up being addicted to e-cigarette, it will not only bring you happiness, but also the cravings may accompany you all the time.