Is e-cigarette a reliable alternative to tobacco?
Views: 38 Update date: Jul 14,2020
In addition to its excellent smoking cessation effect, e-cigarette also has a good cigarette replacement function. It should be said that it is the most ideal cigarette replacement product at present, because he is closest to cigarettes in terms of taste, appearance, and method of use. Detoxifying effects like cigarettes. However, e-cigarette has had a lot of negative news and use of substitute cigarettes in recent years, and various countries have hit e-cigarette in various ways, making everyone question whether e-cigarette substitute cigarettes rely on productiveness.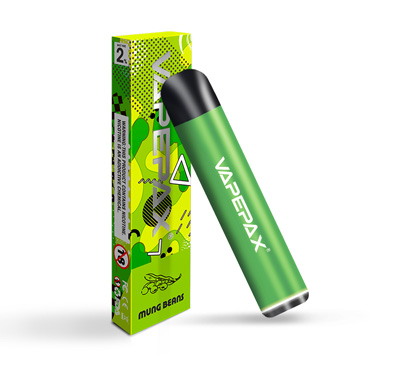 The influence of policy is basically one of the most important factors. He influences the future development trend of the e-cigarette industry, but the future development trend of e-cigarette is more due to demand, such as smokers who need to quit smoking. And wanting a healthier alternative to cigarettes is the main reason why e-cigarettes are so popular these days.

The e-cigarette has not been popularized for a few years, and the authorities have no more evidence to prove the safety of e-cigarette, but the harm of cigarettes is indeed very clear. Many articles criticizing the harm of e-cigarette will not cite cigarettes. harm. Therefore, we insist that the harm of e-cigarette is much lower than that of cigarettes, but in order not to discuss this controversial topic unilaterally, let's put aside the controversy of e-cigarette's safety and discuss e-cigarette's other advantages. -The reliability of cigarette replacement cigarettes.

First of all, let's talk about nicotine, because nicotine is a substance that both cigarettes and e-cigarette have. There is no dispute here. With the popularity of small cigarettes, the nicotine content in e-liquid has reached 6%, and the safety of nicotine in e-liquid has become more and more concerned. There have been many cases of poisoning caused by ingestion of e-liquid in foreign countries. , So storing small e-liquid cigarettes is a certain risk.

Small cigarette e-liquid is indeed risky. The storage must be placed in a place where minors can't touch it. At the same time, this risk is not unsolvable, such as the use of closed cartridges and disposable e-cigarette. No e-liquid can be eaten by mistake, and the risk no longer exists.

Second, e-cigarette is portable and flexible. e-cigarette has much lower environmental requirements than cigarettes. Cigarettes are used to avoid wind, rain, and flammable substances. They are also not suitable for use in vehicles, but e-cigarettes are not suitable for use. Except that cigarettes cannot be used in water, in fact, the environment can be used.

The e-cigarette is much smaller than a pack of cigarettes, and is more suitable for carrying when you go out, and the e-cigarette can come to take a bite at any time. This is not possible with traditional cigarettes. It can be said that this is the most uncontested advantage of e-cigarette.

Third, the taste of cigarettes is single, the tastes of cigarettes of different brands and models are very close, and e-cigarette has many flavors, such as beverages, fruits, desserts, etc. There are at least tens of thousands of e-liquid flavors on the market, which is Cigarettes cannot be compared.

Maybe you think that it is precisely because of the many tastes of e-cigarette that it has led to the proliferation of young people using e-cigarette. Perhaps there is a certain reason, this is not the root cause. This is the root cause of adolescents' use of e-cigarettes because of the prevalence of smoking. If you were a student, you will definitely remember the smoking situation of students in school. According to my previous observations in school, the rate of smoking among students is higher than that of adults. The ratio is even higher, and students who use e-cigarette usually smoke.

Minors have a short smoking age and are not so loyal to the taste of cigarettes, and e-cigarette has many flavors, most of them are delicious, so once e-cigarette appeared, more smoking minors began to choose e-cigarette, It can be said that most of the minors currently using e-cigarette are originally smokers, and it is the proliferation of cigarettes that led to the proliferation of e-cigarette among adults.

It is considered unreliable to prevent e-cigarettes from spreading among minors through online ban on e-cigarettes. After all, cigarettes are always banned online, and offline sales also require licenses, but it is still the same.

Taste is the absolute advantage of e-cigarette and the most important factor for e-cigarette to spread so quickly. Based on the above, e-cigarette alternative cigarettes are absolutely reliable.