Is cheap e-cigarette harmful?
Views: 625 Update date: Aug 24,2018
Thanks to online retail, you can buy trendy and diverse e-cigarette devices everywhere, including convenience stores and even some street grocery stores. As long as you are tens of dollars, or even less, you can buy an e-cigarette, but is this really reliable? The e-cigarette store is not only the price of the products of the online brand flagship store. Although those cheap e-cigarettes look good and smoke, it seems to be a good choice, but can they really save you money? If you don't get it, you will "burn your life and hurt your life." Those cheap e-cigarette devices look good and look good, but we have to be cautious about what is sucking into the lungs, because cheap e-cigarettes can also be "toxic", such as the following:
Is cheap e-cigarette harmful? Let's discuss this issue together.
One: product quality
Poor quality may be the most important reason why cheap e-cigarettes are "toxic". E-cigarette equipment that can be purchased for only a few tens of dollars, can you expect it to bring you a good product experience?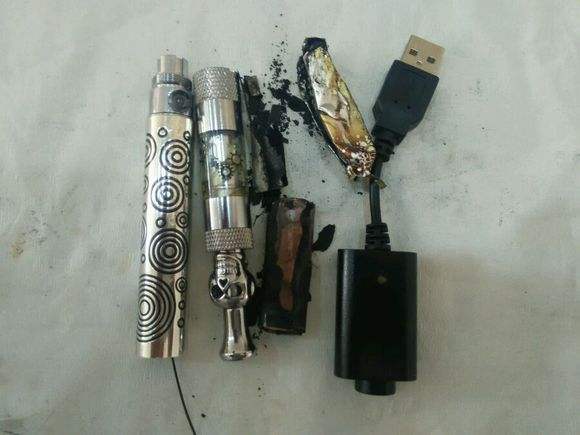 According to past experience, the manufacture of a satisfactory electronic cigarette device, the required materials are very important, tens of dollars of cheap parts simply can not guarantee the subsequent use of the product, if a device soon appears The problem is even scrapped, and the cheaper price can't recover the losses incurred during the period. So many people have spent money but can't enjoy a good e-cigarette experience, and even turn to continue to smoke cigarettes, it is because these cheap e-cigarette products, the quality is really bad!

There is evidence that the metal materials used in some cheap electronic cigarette devices are far from reaching the standard. Some metals, such as tin and nickel, will be released during work, and the cheap and inferior products that are shoddy will exacerbate the danger and have certain safety hazards.

Cheap e-cigarette devices don't have the strong battery life, which means you have to spend more time charging your device, so this is not a good sign for battery life.

Cheap e-liquid ingredients can pose a significant health risk, and some e-liquid manufacturers do not disclose the ingredients they add, just to list a few well-known British standards to confuse them. The correct e-liquid product ingredient label is now standardized, no need to take the risk of trying the inferior three e-liquid products, and you need to be cautious and cautious about what you get into your lungs.

A reputable e-cigarette retailer will disclose all e-liquid ingredients and the ingredients they consume. In addition, their steam equipment is also guaranteed in terms of quality and after-sales service, safer and healthier, giving you a caring steam experience.If you want to get a cheap and high quality e-liquid from an e-liquid supplier, the chances are low, unless you know the e-liquid market.

Two: the manufacture of steam equipment.

Cheap e-cigarette equipment is costly, so there are concerns in the specific product manufacturing process, such as the material is shoddy, although the appearance looks okay; or shrinking the size of the product, creating a small smoke of the initial ego shape to mislead Consumers, disguised as disposable electronic cigarette devices, attempted to hang a batch of batches, disrupting the market.

A battery with good performance is indispensable. You can't expect a cheap device to bring better power and voltage control. A control is not good and it will explode. Such a device is flustered.

At the same time, you also need a good atomizer and nozzle. The cheap coil does not generate large steam, let alone reduce the ohmic resistance to increase the output of the smoke. It is not impossible to use cheap e-cigarette equipment. It is a matter of time.

Because you are afraid of worrying about the ingredients contained in cheap e-liquid, you usually buy regular imported e-liquid products. If it is only one-time, you have to worry about the ingredients contained in it. If it is used continuously, it will usually be purchased. Regularly imported e-liquid products, since e-liquid is regular, unreasonable use of electronic cigarette equipment is still inferior and cheap.

In the end, you will be frustrated by the cheap e-cigarette equipment in the steam experience, and your heart will be tens of thousands of points, so an e-cigarette device with a good steam experience is not just a "ten yuan".

Three: physical customer experience.

A street shop or convenience store will not have the time and patience to help you how to use the electronic cigarette device in your hands. Even so, just a phone number or website on the product packaging will not give you good customer service. If you want to truly experience e-cigarette products, the cheap equipment you can buy anywhere will not satisfy your small wish.

On the contrary, a professional e-cigarette entity store will strictly control the quality of the product, and provide a detailed knowledge of the e-cigarette associated with the information machine when the customer visits the door.

After purchasing equipment in a professional electronic cigarette store, even if there is a problem in the later products, it will provide perfect after-sales service. So if you want to get a perfect product experience and after-sales service, go to the electronic cigarette entity store is the correct solution!

A penny of goods, away from the "poisonous" cheap and inferior e-cigarette equipment, is the right way to open e-cigarettes!So the final conclusion is: Is cheap e-cigarette harmful? Yes, cheap e-cigarettes are very risky and harmful.