How the e-cigarette industry breaks through the dilemma
Views: 74 Update date: Apr 09,2020
On November 26th, local time in the United States, New York City passed a resolution prohibiting the e-cigarette of fragrance e-liquid, which will be implemented from July 2020. In fact, since the second half of this year, e-cigarette has encountered severe restrictions in many countries. On November 1, the two ministries issued an e-cigarette ban on online sales, which made it more difficult to ship e-cigarettes. The e-cigarette industry, which was once popular with capital, seemed to enter a "winter" overnight.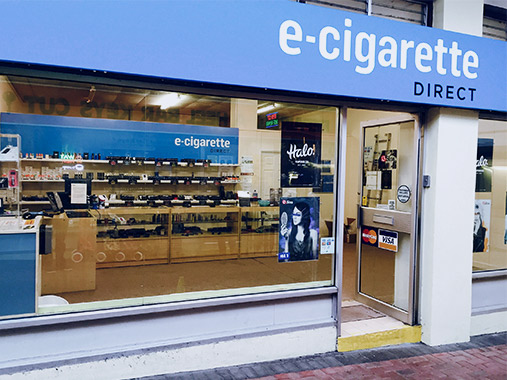 According to the data provided by the e-cigarette industry committee of the China Electronics Chamber of Commerce, China is the world's largest producer and exporter of e-cigarette products. In 2018, the number of domestic e-cigarette employees exceeded 2 million, and the total annual sales exceeded 33.7 billion yuan. The total export volume is close to 30 billion yuan.

Shenzhen, as a distribution center for e-cigarette production, occupies 90% of global production. A reporter from Chuangcai Finance learned that some e-cigarette companies were preparing for the "11.11 Promotion" in advance, but with the introduction of the online sales ban, the e-cigarette disappeared during the "11.11 Promotion", resulting in some e-cigarette companies having a large inventory Backlog situation.

Recently, domestic sales, including the US market, have produced great changes and impacts. The more stable one is the European market. This period of time has indeed had a relatively large impact on the domestic e-cigarette manufacturing industry.

The reporter saw in a dust-free workshop of an e-liquid manufacturer that there are four production lines, and the employees are producing normally. According to reports, except for some manual operations, the e-liquid manufacturer currently achieves 80% of production. Automation, in the face of the industry entering the winter, companies hope to achieve change through innovation and achieve better development.

In recent years, e-cigarette has become a hotspot in the capital market, with rapid growth and uneven product quality. With the in-depth advancement of relevant regulations, the e-cigarette industry has ushered in a wave of reshuffle. Through the waves, the industry is expected to achieve standardized development.

It is worth noting that the current national standards for the e-cigarette industry have not been introduced. In the current market environment, an emerging industry of such a huge scale, where will it go in the future, practitioners are concerned about national policies, and hope that relevant standards will be introduced as soon as possible.