How is e-cigarette regulated?
Views: 292 Update date: Oct 18,2018
As an emerging tobacco substitute, e-cigarettes are a key variable in their development. At present, there are three general approaches to the supervision of e-cigarettes by governments: one is to regulate e-cigarettes as consumer goods, the other is to regulate them as tobacco, and the third is to regulate them as medicines.
As the main market for e-cigarettes, European and American countries basically regulate them as tobacco products, but in recent years, the intensity of supervision has been increasing.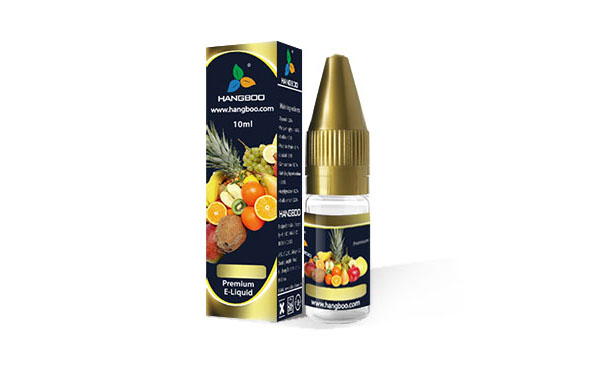 How is the electronic cigarette in the EU regulated?
The regulation of e-cigarettes in the EU is inconsistent, but the main regulation is nicotine-containing e liquid, e-cigarette equipment and nicotine-free e liquid can be arbitrarily circulated in the market. The regulation of e liquid is mainly regulated by tobacco or medicine.
The EU is also about to debate whether e-cigarettes should be regulated. The purpose of the debate is to gain insight into the needs of smokers and steam smoke users, and what role regulators should play in promoting innovation while ensuring quality and product safety.
This debate was hosted by David Campbell Bannerman, a member of the European Parliament, and has received support from Japan Tobacco International. Traditional cigarette substitutes such as new tobacco products and e-cigarettes will be discussed.
E-cigarettes are becoming more and more popular, and their regulation has become the subject of political debate: whether it should be accepted as a substitute for traditional tobacco products or should be banned. Although the EU has a clear regulatory framework for these products, the attitudes of member states vary widely.
How is the electronic cigarette in the US regulated?
In 2007, the President of the United States granted the US Food and Drug Administration (FDA) the right to regulate tobacco, which requires any tobacco products that are listed after 2007 to pass the PMTA audit. This review is very strict and costly, and 2007 Tobacco products that have been on the market before the year do not need to be reviewed. In fact, after hundreds of years of development in the traditional tobacco industry, the listing has already been listed, and its new rhythm is very slow, so the impact is not great.
The impact of FDA's tobacco control on e liquid companies is very huge. The biggest impact is the development of new flavors. As an e liquid manufacturer, Hangboo has more than a dozen flavors of e liquid new product development in a month. Full compliance with FDA regulations, which is unaffordable for companies, both in terms of time and money.
Scott Gottlieb, director of the US Food and Drug Administration, said that the surge in the number of young people smoking e-cigarettes is an epidemic. They are considering removing all flavored e-cigarettes from the US market. According to the US Centers for Disease Control and Prevention survey data, the efforts to suppress smoking in the United States in recent years have been very successful. In 2017, the number of high school students smoking fell to a record low of 8.8%. However, e-cigarettes are becoming a new alternative. According to a recent study published by the Journal of the American Medical Association, in 2016, 11% of high school students and 4% of junior high school students said that they had used e-cigarettes in the previous month.
Recently, the FDA specifically ordered five brands - JUUL, Vuse, MarkTen, Blu, E-cigs and Logic - to submit plans within 60 days detailing how the company will prevent teenagers from using their products. However, as soon as the news was released, traditional tobacco stocks generally rose. Altria (MO) rose more than 5%, Philip Morris (PM) rose 4.4%, British American Tobacco Group (BATS) rose 4.2%, Imperial Brands (IMB) rose 2.5%... Many traders said The FDA's actions against e-cigarettes are not as fast as people fear.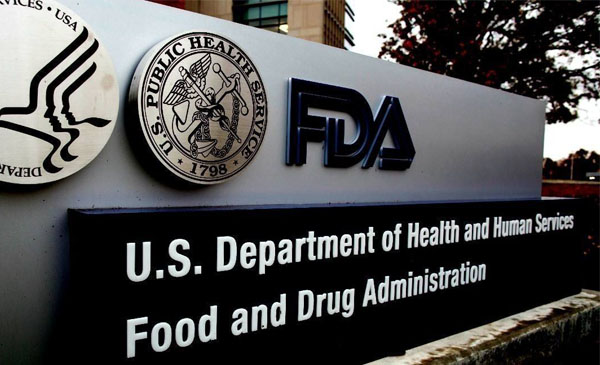 How is the electronic cigarette in China regulated?

At present, the supervision of e-cigarettes is almost blank in China. It is neither a drug or a medical device nor is it officially classified as tobacco. However, this is also special. They attribute the heating of non-combustible electronic cigarettes to tobacco control in China. Tobacco is a product strictly controlled by the state, so it is illegal to sell imported non-combustion products in China. For example, the sales of IQOS in China are illegal.

In China's "Tobacco Monopoly Law", tobacco monopoly products refer to cigarettes, cigars, cut tobacco, re-cured tobacco leaves, tobacco leaves, cigarette paper, filter rods, tobacco tows, tobacco-specific machinery, and steam e-cigarettes are not included. Therefore, the National Tobacco Monopoly Bureau has not issued corresponding standards and laws for e-cigarettes. Most e-cigarettes are still in the "three noes" state without product standards, quality supervision and no safety evaluation.

The use of e-cigarette as a consumer product regulation is one of the most loosely regulated ideas. Consumers can freely purchase and consume e-cigarettes in the market, while the quality, composition, and use of products are limited, and consumers' ages and conditions are less. The regulation of e-cigarettes as tobacco is similar to that of traditional tobacco. It requires the composition, quality and various test data of e-cigarettes. It can only be manufactured, traded and sold by specific licensed companies. There are also hard rules on the place of use, and the government will impose higher taxes on it. The use of e-cigarettes as a food and food regulation is one of the most stringent strict management ideas. Every e-cigarette new product must go through a rigorous declaration and approval process, in addition to the composition of electronic cigarettes, various product indicators, and consumption conditions. Strict regulations and requirements are imposed on all aspects of manufacturing and sales.