High Capacity Flat E-cigarette
Hangboo E-liquid factory was established in 2010 and is located in Huizhou City, Guangdong Province, China. We have provided premium E-liquid products to customers in more than 50 countries around the world. We can provide customers with various E-liquid flavors such as tobacco, fruit, beverages, herbs, sweets, pastry flavors, etc. For more flavors customization please contact our business staff.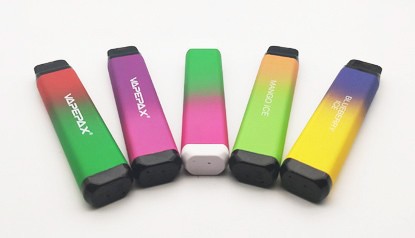 Vapepax High Capacity Disposable Flat E-cigarette, 1500 Puffs, 800mAh Lithium Battery.

Displaying 1 to 8 ( of 8 products)