Features and opportunities of the e-cigarette industry
Views: 193 Update date: Aug 21,2019
E-cigarette products have been available for more than 10 years. Although e-cigarette is from China and most of the world's e-cigarette manufacturing is from China, the development of e-cigarette in China is indeed full of twists and turns, from the initial simulation of smoke to large Power e-cigarette, and finally return to the small smoke market.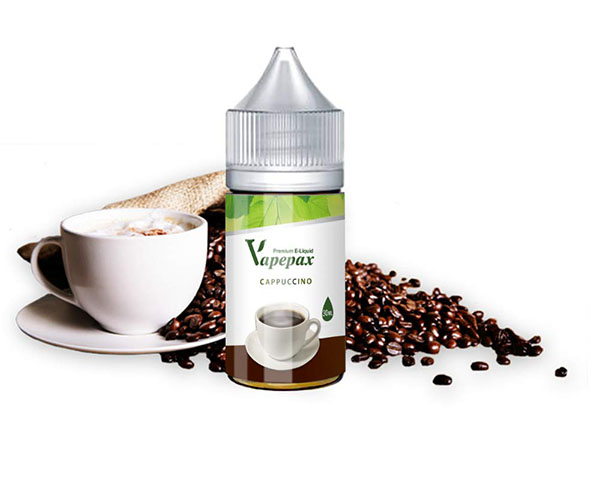 The propaganda of e-cigarette has also been changing, from the initial replacement of cigarettes to smoking cessation, clearing the lungs, health, to high power, heavy smoke, function, and finally returning to quitting smoking and replacing tobacco.
The only balanced development in the e-cigarette market is the flavor of e-liquid. The
e-liquid flavor
has evolved from the original tobacco flavor to a variety of flavors, such as fruits, beverages, candies, spices, pastries and many more. Taste.
Nicotine e-liquid
is also gradually being e-liquid by nicotine, and e-liquid is no longer the hottest word.
What is the e-cigarette industry? Why are you attractive?
First, the popularity is very broad:
2019 should be the most popular year for e-cigarette in China. In the late 2018 and early 2019, several e-cigarette start-ups received huge financing, and the information of e-cigarette spread rapidly. Let the people all over the country know the e-cigarette product.
Second, the market has great potential:
China is a big tobacco country. There are hundreds of millions of smokers in China. These smokers are the target customers of the e-cigarette industry. If you can get a share in such a big market, it is enough. The business is very good.
Third, the health industry has a good prospect:
e-cigarette replaces cigarettes with 5% of the harm of cigarettes, which can reduce the harm of cigarettes to the body of smokers. Why not?
Fourth, the product has many advantages:
Compared with other similar smoking cessation products, e-cigarette's various indicators are the closest to cigarettes, which is the ideal substitute for cigarettes. Compared with cigarettes, e-cigarette has the following advantages:
1. Low harm, e-cigarette is 95% less harmful than cigarettes;
2, easy to carry, easy to use, e-cigarette does not need to ignite, naturally not afraid of wind and rain, outdoor use is not restricted;
3, a lot of taste, the taste of cigarettes is basically the same, are tobacco flavors, and e-cigarette has many flavors, such as fruit, beverages, candy, get things, etc.;
4, there is no open fire, even the elderly who are inconvenient in the body can use it with confidence;
5, use at any time, you can stop using it at any time, and cigarettes can not, half a pump is a cigarette.
Because e-cigarette has many advantages over cigarettes, the e-cigarette industry is very attractive. As long as it can gain a foothold in the e-cigarette industry, it can gain huge profits in the huge tobacco market, and the prospects are quite attractive.
Opportunities for the e-cigarette industry:
Many people say that this year is a hotspot for e-cigarette, so in the case that the e-cigarette national standard has not yet been released and the policy is not yet clear, there are many companies that have invested heavily in the e-cigarette market, just want to win the first opportunity and take the lead. Dominate the market.

Brand may be the basis for the future e-cigarette market. In the past few years, many domestic brands in e-cigarette have achieved good results, and they are well-known at home and abroad. The profits they receive are also those of special OEMs. Enterprises can't match.

However, in terms of the e-liquid brand, Chinese companies are quite lacking. The high-priced e-liquids sold in China are basically imported e-liquids abroad, or domestic companies pretending to be e-liquid brands. Transfer to domestic sales e-liquid. Really in the e-cigarette industry is the well-known brand e-liquid, basically no Chinese e-liquid brand.

Therefore,

China's e-liquid manufacturers

are basically maintained by OEM, even if they have their own brands, it is difficult to have sales. Why is there no decent e-liquid brand in China? There are two main reasons for this: 1. This is related to China's consumption thinking. It is believed that imports must be good. Domestically, it is cheaper and cheaper. Especially for this liquid type product, who knows what is added inside; 2 , profit relationship, imported e-liquid sales are higher, domestic e-liquid is lower, sales of imported e-liquid can obtain higher profits, so e-cigarette also blindly wants customers to recommend importing e-liquid, and at the same time it will be low Domestic e-liquid, so even if many domestic e-liquids are excellent and cheap, there are very few people willing to try.

The current e-cigarette market is like the mobile phone market more than 10 years ago. At that time, mobile phone brands were everywhere, and many new mobile phone brands also received considerable benefits. However, when the mobile phone market matured, fundamental changes have taken place. The mobile phone market of dozens of brands competing in the same field can finally survive and live very moist. There are only a few well-known brands. Perhaps, the future e-cigarette brand will also develop in this direction. In front of you, it depends on whether you can catch it.