E-cigarette replacement cigarettes are becoming a trend
Views: 357 Update date: Oct 30,2018
2018 is the first year of small smoke. It can be seen that e-cigarette is more and more popular as a substitute for smoking. E-cigarettes have the function of quitting smoking and replacing cigarettes. To use e-cigarettes to quit smoking, we have to go through the stage of replacing cigarettes. Even if we finally stay in the stage of replacing the smoke, it is good. After all, e-cigarettes are much less harmful than cigarettes.
E-cigarettes originated in China, but because the early products were not mature, they were not promoted successfully in China. So why didn't the promotion succeed in the early days?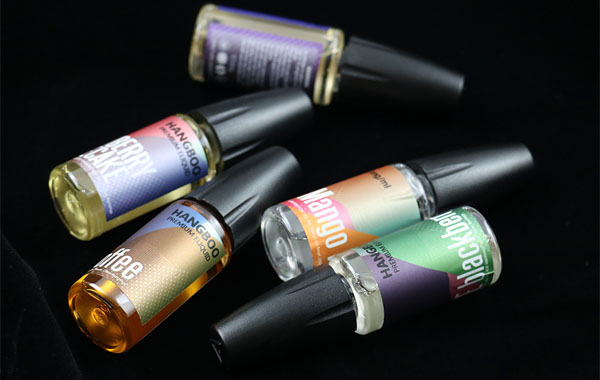 The reason is that most smokers in the country are smoked cigarettes, while the E-liquid of electronic cigarettes is the most E-liquid of raw and mixed fruit flavors, and the E-liquid of flue-cured type is rare. This made it difficult for the early domestic e-cigarette users to accept the experience. The flue-cured tobacco is so special, so many people feel that the e-cigarette is very strange.
The situation in foreign countries is different. Many foreign countries are raw and mixed smoke. It is easier to accept E-liquid taste by mixing and producing cigarettes. This makes electronic cigarettes grow rapidly in foreign countries and become an industry with an annual output value of several billion dollars. Still accelerating development. A well-established conclusion is that e-cigarettes are much safer than cigarettes, and the common concern is naturally nicotine. In fact, the harmful ingredients of cigarettes are not nicotine, but tar. E-cigarettes are completely tar-free.
Thousands of e-cigarette physical stores have been opened in foreign countries, many of which are like small bars. You can sit on the sofa and enjoy a cup of coffee while enjoying the e-cigarette and enjoying the pictures of the beautiful girl's smoke. Of course, there is no music. The prosperity of the electronic cigarette industry has also spawned a variety of accessories and related products, clothes, bags, display racks and so on. Many young people are lingering.
After talking for so long, why can e-cigarettes change the trend of cigarettes?
1, As an alternative to cigarettes, e-cigarettes are an effective product that can help smokers control tobacco and replace cigarettes. Their use is similar to cigarettes and can replace smoking habits;

2, E-liquid flavors are rich and varied, in addition to tobacco flavors, as well as fruit, beverages, candy flavors, etc., to meet the needs of a variety of smokers;

3, Health is a concern for everyone. If you choose a healthier electronic cigarette, you will be happy;

4, the high customizability of e-cigarettes is not available, this is why young people prefer to choose e-cigarettes, plus e-cigarettes can produce more smoke than cigarettes, which is also popular among young people.