Don't sell e-cigarette to elementary school students anymore
Views: 337 Update date: Nov 01,2018
On the 16th, there were reports that "Beijing will explore the possibility of prohibiting e-cigarette in public places and promote the inclusion of e-cigarette in tobacco control." When the news came out, it immediately caused the attention of many netizens. Because in some places with smoke control facilities, smokers will trigger an alarm once they smoke, so e-cigarette, which is convenient to carry and has no tobacco leaves, has become the new favorite of many smokers. It has been replaced directly in public places such as non-smoking office buildings and supermarkets. The cigarette in your pocket.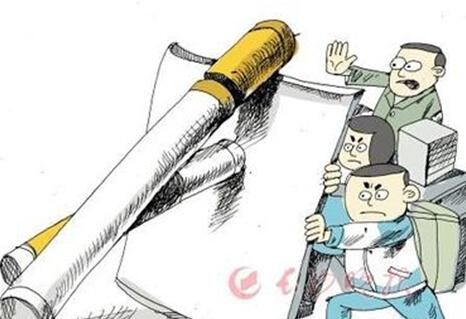 In August of this year, the State Administration of Markets and the State Tobacco Monopoly Bureau jointly issued a notice prohibiting the sale of e-cigarettes to minors. Is there any sales of e-cigarettes around Taian School? What kind of e-cigarettes are there on the market? Whether e-cigarette has any harm to the human body, etc., the most secure media reporters conducted a survey.

Pupils also buy e-cigarette? Children's e-cigarette like sugar powder

On the 16th, when the reporter visited some primary schools in Taicheng, it was not uncommon to find e-cigarettes around the school. In the supermarkets around the primary school, when the reporter asked the public as to whether there was an e-cigarette, the store owner said that the store had 10 yuan and 20 yuan for an e-cigarette, but 10 yuan for an e-cigarette. Cigarettes are generally sold to elementary school students, and more than 20 yuan of E-liquide-cigarette are mostly bought by adults.

"Primary school students just think it's fun to see adults smoking, so learning adults to smoke, smoking rolls will definitely be stopped by adults and teachers, so they will buy this cheap e-cigarette." The store owner said that this cheap e -cigarette can sell twenty or thirty in a month.

The reporter bought an e-cigarette worth 10 yuan and found that it was a "plastic cigarette" that was more than ten centimeters long. He used his mouth to suck hard. The tail of the "plastic cigarette" turned red and spit out from his mouth like "smoke". But more like sugar powder. After spitting out "smoke", the reporter had a sore nose and a feeling of drinking cola. There was a strong smell in the air that could not be dispersed for a long time. The owner of the store said that he spit out a smoke with a "fruit flavor." "You don't smoke, so you're got 'smoke'," the store owner said.

E-cigarette is popular among younger groups

When the reporter visited other e-cigarette stores, some shop owners said that the e-cigarette currently on the market mainly has three components, including E-liquid cartridges, atomizers and batteries. The reporter saw that the e-cigarette in the sales cabinet ranged from two to three hundred yuan to five or six hundred yuan. Because the price is not low, adults buy more and are especially popular among young people.

On the morning of the 16th, the reporter interviewed more than a dozen people randomly. They all said that they had heard of or tried e-cigarette. Curious, early adopters and smoking cessation are the reasons why citizens choose e-cigarette. E-cigarette "fresh taste", "styling cool", "scientific sense of technology", coupled with the promotion of smoking cessation function and health and safety, tempted many people to choose "high-tech" e-cigarette. "I didn't smoke, but I saw a friend who had an e-cigarette. I would have a big fog around it. It was very cool. I heard that it was not harmful to the body, so I bought a try." In the interview, a junior student told reporters that the price of the e-cigarette he purchased was higher than 1,000 yuan. The reporter searched for "e-cigarette" on a online shopping platform and found that there are more than 5,000 related products on the platform. The price of e-cigarette ranges from tens of dollars to thousands of yuan.

For the e-cigarette that has become popular, the public is mixed. "Listen to the children, there are girls in the school who are also playing e-cigarette. They all think that this is not a real cigarette. But they are afraid that children will come into contact with smoking afterwards, and they will imitate smoking in the future," said a junior high school parent. In the interview, the reporter learned that many parents said that they heard the children mention e-cigarette. Although they are not really smoking, they are worried that this e-cigarette will allow children to get in touch with smoke. "Although e-cigarette is not harmful, I also checked that there is also E-liquid inside, I don't know what the substance is, and some will be marked as disabled for patients who are allergic to nicotine." Is the e-cigarette really no body? Many parents also take a skeptical attitude, hoping that e-cigarette can stay away from school and not let minors come into contact with it.

Department: Guide primary and secondary school students to ban the purchase of e-cigarette

At the end of August this year, the State Administration of Markets and the State Tobacco Monopoly jointly issued a document prohibiting the e-cigarette from being sent to minors. At present, China has not officially promulgated the national standard of e-cigarette. The various e-cigarette products on the market are arbitrarily strong in terms of raw material selection, additive use, process design and quality control, and the quality of e-cigarette products is uneven. Inadequate, some products may have quality safety hazards such as E-liquid leakage, inferior batteries, and unsafe ingredients. In addition, the core consumer component of most e-cigarettes is purified nicotine, which is a highly toxic chemical. The respiratory system of minors has not yet developed, and inhalation of such aerosols can have adverse effects on lung function. Improper use can also lead to a variety of safety risks such as nicotine poisoning.

The Framework Convention on Tobacco Control, which was signed by China in 2006 and approved by the World Health Organization, stipulates: "Prohibition of the production and sale of confectionery, snacks, toys or any other physical objects in the shape of tobacco products that are attractive to minors"; The Law on the Protection of Minors clearly stipulates that "the sale of tobacco and alcohol to minors is prohibited". As a supplement to traditional tobacco products such as cigarettes, e-cigarette has its own safety and health risks. In order to strengthen the social protection of the physical and mental health of minors, various market entities are not allowed to sell e-cigarettes to minors. It is recommended that the e-commerce platform be used to remove e-cigarette products containing the words "student" and "minor", and deduct or close the store (seller); strengthen the review of the name of the e-cigarette product on the shelf. Take effective measures to block related keywords and not display e-cigarette products to minors.

In this regard, the relevant staff of the Tobacco Monopoly Bureau said that because e-cigarette is also an emerging product in our city, it is now also guiding primary and secondary school students to ban the purchase of e-cigarette, but also hopes that merchants can carry out related products, but for merchants to sell e- How to punish cigarettes requires relevant legal rules.