Don't let e-cigarettes become harmful
Views: 242 Update date: Apr 11,2019
We all know that one of the important advantages of e-cigarettes over cigarettes is that they are 95% less harmful than cigarettes. This is what the British government has always claimed and should be considered authoritative. However, with the development of e-cigarettes, there are also many problems in the e-cigarette market, which may make e-cigarettes a harmful product.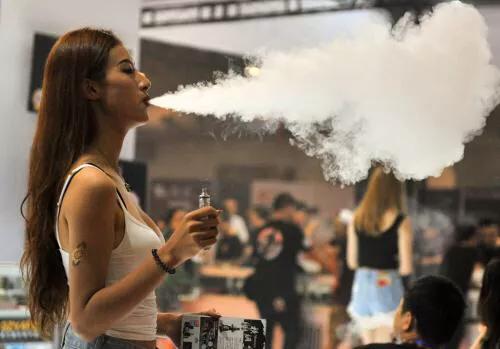 The possible factors that e-cigarettes become harmful are as follows: 1, Young people use electronic cigarettes

For example, the problem of e-cigarettes used by teenagers is mainly due to the role of e-cigarettes in quitting smoking and replacing cigarettes. But nowadays, many young people who have not smoked before have started to smoke e-cigarettes. This phenomenon gives people two feelings. One is more More teenagers smoke because e-cigarettes are also a kind of smoke; second, e-cigarettes lure young people to smoke.

In any case, the exposure of e-cigarettes to young people who have not smoked before will cause social panic. In particular, many rumors about the dangers of e-cigarettes in recent years will undoubtedly make society more repelling e-cigarettes.

In January 2019, a charity called the British Cancer Research Center said that in the UK, e-cigarettes guide young people to smoke, lacking evidence. However, the US survey report is different from the UK. They believe that the rate of e-cigarette use by teenagers is high. The FDA talks about e-cigarette manufacturers and introduces corresponding measures to prevent the use of e-cigarette products.

As can be seen from the above, the problem of using e-cigarettes by teenagers does exist. However, the problem of preventing the use of e-cigarettes by young people is not the e-cigarette manufacturing or the

e-liquid manufacturer

can do. This is a social problem that requires everyone's Always work hard to do it.

2, e-liquid hazard problem

E-liquid has a variety of different flavors. In order to cater to the market, in recent years, e-cigarette manufacturers have produced a lot of functional e-liquid or health care e-liquid.

The more common health care cigarettes are vitamins, functional e-liquids like melatonin, functional drinks, CBD, aphrodisiac, etc. The safety of these e-liquids has not been verified, perhaps these added drugs are There is no harm in eating, but adding these substances to e-liquid, mixing other substances, and heating and inhaling into the lungs, there is no relevant clinical data, as

e-liquid factory

, such e -liquid should be cautious.

Also, marijuana is a contraband. It is a serious drug in the country, but many people combine marijuana and e-liquid to make marijuana e-liquid. This is an illegal product and it will also be Letting everyone associate e-cigarettes with drugs will undoubtedly make everyone's impression of e-cigarettes worse.

E-cigarette is a very good product. It can be used to quit smoking to reduce the harm on the body. However, it is a hazard in places where it is not appropriate. Therefore, it is hoped that the employees of various e-cigarette industries can strictly meet the requirements. Let yourself make the e-cigarette market develop healthily.