CBD e-cigarette market prospects
Views: 264 Update date: Mar 11,2019
I almost know about e-cigarettes, what about CBD e-cigarettes? Perhaps you have heard or understood the e-cigarette industry.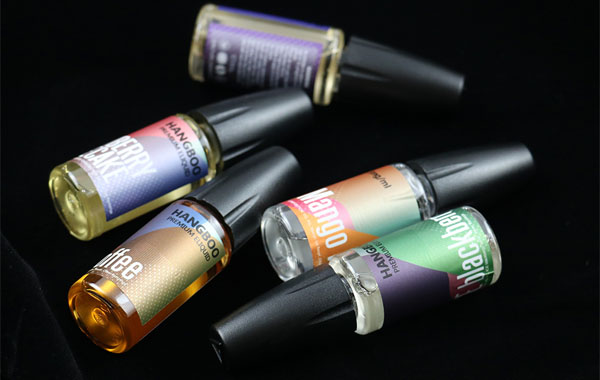 What is CBD e-cigarette?

CBD electronic cigarette refers to evaporation of CBD E-liquid by an atomizing device. The general CBD atomizer is mainly composed of a battery and a small oil cylinder. The battery is operated by a button or a screw to heat the heating wire, and the atomization evaporation is driven to generate a smoke effect. The basic principles of CBD electronic cigarettes and traditional electronic cigarette nicotine electronic cigarettes are the same, the difference is that the effects of evaporation and atomization of smoke are different.

Nicotine is not good for smokers, but CBD E-liquid does not contain nicotine and is known in some areas abroad as a great way to try to quit. With the improvement of the supply chain of electronic cigarette supply chain hardware and plastic solutions, the CBD electronic cigarette industry may gradually mature.

Global CBD sales market ranking forecast

In the survey of the distribution of the CBD market in the electronic cigarette market, sales in the United States, Canada, and the United Kingdom are relatively high. The sales volume of the US CBD electronic cigarette market is about 45%. It seems that the US market is generally optimistic. According to the industry chain news, in the past two years, the domestic e-cigarette factory has been booming in the manufacture of CBD atomizers for the United States, and its shipments even exceed nicotine cigarette products. This may be related to the regulation of the CBD industry policy and the guidance of consumer demand.

As an emerging consumer electronic product, especially for the electronic cigarettes in the CBD, domestic e-cigarette companies are gradually opening up CBD business and expanding the CBD e-cigarette industry chain. As a major electronic cigarette manufacturing country, China is also the largest trade exporter. Understanding the global market situation is fundamental to the development of enterprises.

What are the obstacles to the development of global CBD e-cigarettes?

There is huge market space in the CBD field, but due to policy control reasons, the law is still not perfect, mature, and the perception of the CBD is different. The laws and instruction processes of different countries are different, thus forming different developments. There are a lot of optimistic about the CBD e-cigarette market, and many have a wait-and-see attitude towards the CBD. At present, the market for open medical services in the CBD is probably in Australia, Ireland, the United States, 33 states, Canada, Israel, Uruguay, Germany, South Korea, Thailand, and the United Kingdom.