Can the e-cigarette industry last for a long time?
Views: 216 Update date: Mar 19,2019
Can the e-cigarette industry survive for a long time? This is expected to be a concern for many e-cigarette manufacturers. After all, e-cigarettes are stuck with cigarettes, and cigarettes are a government-controlled industry and a major tax issue for the country. E-cigarettes have been going on for more than a decade. The e-cigarette market in many countries is booming, and sales are rising year by year. However, the e-cigarette industry can still not see the market reaction for a long time. After all, the e-cigarette regulatory power In the government.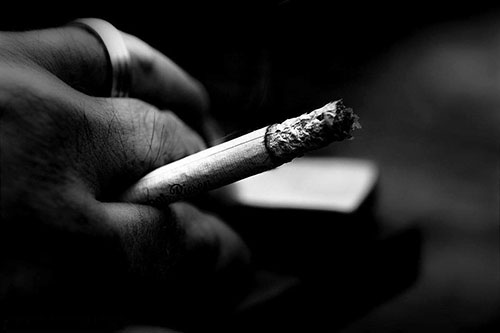 In recent months, many e-cigarette new ventures have received huge financing, which has made electronic cigarettes fire in the Chinese market. However, in the 315 nights of the past few days, e-cigarettes were notified, and the evenings pointed out that the electronic cigarettes exceeded the standard. Although there is no indication of which company's e-cigarettes were detected, it is undoubtedly a splash of cold water for the Chinese e-cigarette market.

So can e-cigarettes last for a long time? I think that this problem can only be predicted according to market conditions. After all, we cannot control the behavior of the government departments. 1, As shown in Figure from the data

, from 416 million US dollars in 2010 to 7.1 billion US dollars in 2016, the e-cigarette market has expanded 17 times in six years, and the annual compound growth rate is as high as 60.5%. Therefore, the e-cigarette market has developed rapidly in the past few years. I believe that this will be the case in the next few years. After all, there are still many people who have not yet released e-cigarettes.

2, China's market potential is large,

in 2016 the e-cigarette market consumption scale is only 3.2 billion yuan, and in 2016 the total sales revenue of the cigarette industry is 1,370.6 billion yuan, China's e-cigarette market currently only accounts for 0.23% of the tobacco industry. That is to say, there are still a large number of smokers who may eventually become e-cigarette users.

3. Tobacco companies entered

, In 2018, Altria acquired 35% of Juul's e-cigarettes for 12.8 billion. It can be seen that tobacco companies are optimistic about the development of the e-cigarette market and are no longer hostile to e-cigarettes. Even the industry that the enemy is optimistic about, can it be an industry without money?

Therefore, no matter from the current development of e-cigarettes, market potential, and the attitude of competitors, it can be seen that the e-cigarette industry is still very promising. Can a promising industry be a short-lived industry?