Adults prefer Flavor e-cigarette products
Views: 53 Update date: May 29,2020
Since the US Food and Drug Administration (FDA) began implementing the previously issued new guidelines on February 6, the Cartomizer-style Flavor e-cigarette is officially out of the US e-cigarette market.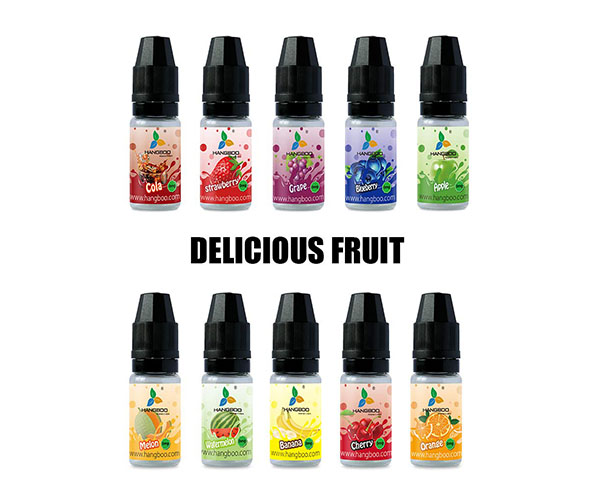 However, even if the Flavor ban in the policy was supported by Trump and praised by local governments and child care agencies, emphasizing that banning Flavor e-cigarette can reduce the chances of young people using e-cigarette.

But on the one hand, it also caused many researchers to worry, and believed that banning Flavor e-cigarette may affect adult e-cigarette users, making it easier for them to obtain illegal Flavor products from the black market.

According to a report in the Science and Technology News, a new study by Pennsylvania State University found that adults enjoy as much e-cigarette taste as teenagers, indicating that the policy may also affect adults.

It is understood that the research team studied the changes in the flavor preferences of a group of long-term adult e-cigarette users and found that over time, the preference for traditional tobacco, mint and mint flavors decreased, while the chocolate, candy and other sweetness The flavor preference has increased.

The first author of the study, Du Ping, associate professor of medicine and public health science at the Pennsylvania State Medical College, said: "Our data shows that flavor is not only popular among young people, but also among adults." The study was also published in "Annual Book of the American Thoracic Society".

"Many participants in our study stated that they used e-cigarette as a means to quit smoking or avoid recurrence of cigarettes, and these Flavor e-cigarettes may be part of the reason they are willing to use e-cigarette for a long time." Professor Du Ping said.

According to reports, the researchers analyzed the reports of 383 adult e-cigarette users between the ages of 22 and 75. They completed the online e-cigarette survey from 2012 to 2014 and conducted it between 2017 and 2019 Tracking investigation.

In both surveys, participants were asked to list their favorite e-liquid flavor. The preference for fruit flavors remained stable. The preference for tobacco, menthol, or mint flavors declined from 40% at baseline to 22% of follow-up follow-up; among young people 18 to 45 years old, chocolate, candy, and other sweet flavors The preference is most obvious and increases from 16% at baseline to 29% at follow-up survey.

During the follow-up investigation, the researchers asked the participants to describe their response to the new FDA regulations. About 50% of people said that if the use of non-tobacco Flavors they like is prohibited, they will look for other ways to buy or add Flavor agents themselves.

Jonathan Foldes, a professor of public health sciences at the School of Medicine, believes that most of the participants in this study used traditional e-cigarettes, and these users can continue to purchase bottled Flavor e-liquid from e-cigarette stores.

For now, consumers may still be able to buy disposable Flavor e-cigarettes, but it is not clear whether these products will be banned after May. May 12 is the deadline for e-cigarette manufacturers to submit PMTA (Pre-market Tobacco Product Review) applications to the FDA.

Members of the Pennsylvania Cancer Institute commented that restricting all non-tobacco e-cigarette flavors may help prevent non-users, especially young people, from starting to use e-cigarette.

However, it is worth noting that teenagers or adults can still obtain different flavors through other methods, such as online video teaching. These videos demonstrate on social media and some websites how to add Flavor agent or make your own Flavor e-liquid , Which may make it easier for users to obtain unregulated products from the market.

"Using unauthorized additives, or purchasing products from unknown sources on the street is very dangerous to personal health, because the chemical composition of these products is not known." Du Ping said.

In addition, about 10% of the respondents said that if their favorite flavors were banned, they would consider reusing traditional cigarettes.

Du Ping said the results of this study may help explain the earlier concerns of clinicians and researchers: that many long-term users admitted that if Flavor e-cigarette is banned, they will seek illegal sources of products, which may lead to Unpredictable problems.

"We don't know what the long-term impact of this new policy is," Du emphasized, "but the evidence we have collected suggests that adult, long-term e-cigarette users who prefer sweet tastes may use self-made methods to lower themselves Health risk products. "

Summary: US e-cigarette users are too difficult. Since the middle of last year, e-cigarette users in the United States have been in a changing environment. Even if the e-cigarette regulatory policies in different states are different, most of them will affect adulthood e-cigarette user rights.

We do n't want to be more truthful in the regulation, just because we want to be uneasy for American e-cigarette users. Because local regulatory agencies have confirmed that e-cigarette is far less harmful than cigarettes, it still deprives adults of the right to choose.

There is no Flavor for cigarettes, but the smoking rate of young people is still very high; burning tobacco is more harmful, but convenience stores are still everywhere.

Is the Flavor ban a problem for teenagers? Is it the legislator's question? It can only be said that when a Chinese e-cigarette user is really a lot happier than an American e-cigarette user, after all, under supervision, they do not even have the right to choose flavor.