Hangboo E-Liquid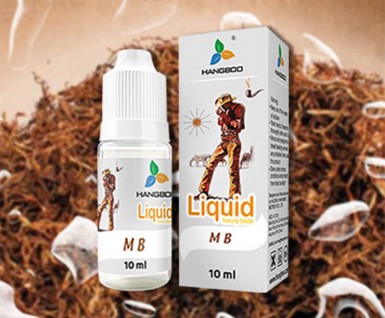 10ml E Juice MB
mellow taste - ★★★★
assumes smoothness - ★★★
induced throat feeling - ★★★★★
PG:VG : 75%:25% Nicotine content : 0MG 3MG 6MG 12MG 18MG 24MG
Hengbo e-liquid with 500 flavors optional, all kinds of fruits, mint, beverages, tobacco, alcohol ,10ml e juice and so on.
Provide oem e liquid services.Global Premium E-Juice Manufacturer,Liquid Flavors!

Enjoy Safe and Rich Smoking Experience Latest E-Juice
Are you a smoking enthusiastic and smoking addict? We are the leading industry offer the top flavours of e-liquid encounter the cigarette experience. Already, many customers changed the habit of smoking into the e-liquid by the unique and safe smoking experience. Our main objective has to deliver the cost-effective, high-quality, best service and timely delivery to suit the customer requirements. We make the global premium and best e-liquid as well manufacturer of e-juice with wide array of liquid flavours. We getting highly advanced in the manufacture of safe e-liquids and plant extraction contain tobacco extraction green and natural fundamental requirement of the products. We also keep the inspection highly standard management system and equipped technology to make sure the product quality to the international standards. Before, the production each model of the e-liquid is strictly going by the engineering sample, FCC/RoHS/CE tests and lean production. The 10ml e juice‍ majorly purchase by the customers who want further experience in the smoking and follow the modern trend of smoking.
Why Customer Choose Us?
We give importance on the feature of filling the food grade, selection of healthy and safe raw materials as well lead the plant extraction technology. You can buy 10ml e juice‍ at affordable price along with check out 500 different kinds of new e-liquid flavours sell various regions. You can see the top branded e-juice accessible for you to pick such as Vapapax, Alliane and Hangboo. The entire flavours impress and attract the smoking enthusiastic to try the different flavours to achieve huge vape, multiple taste, taste smooth and no greasy. Now, you can feel fresh and stay forever smoke with the latest e-liquid products. The list of flavours give the comfort on smoking to the worldwide customers includes beverage flavours, chocolate flavours, mint flavours, fruit flavours, etc. Each flavours of the e-liquid change the mood and let you achieve refresh after you engage in the smoking. Now, you don't confuse on the selection of e-juice after you see huge collections and positive buyer reviews. You can throw away the paper-made cigarette and accept the e-juices to get surprise on the quality of smoking. You can stay away from the environment disturbance and reduce the harmful effects of smoking in the globe. The flavour added in the e-liquid with perfect combination and makes you feel after the end of smoking for longer period.
Hangboo classic E-Liquid

Hangboo classic E-liquid, natural extract, imported core materials, 100% pure and healthy.
"Natural, green and safe" is the permanent basic requirement of our products. Our products are acclaimed by purchasing agents and customers worldwide. Contact us today to begin sourcing.

E-Liquid Flavors

Chinese tobaccos, oversea tobaccos,
mint, drinks, fruits, flowers, and
food and so on.

Raw materials


USE ED propylene glycol(PG)
Vegetable glycerin Production of Malaysia(VG)
PG and VG mix by demand